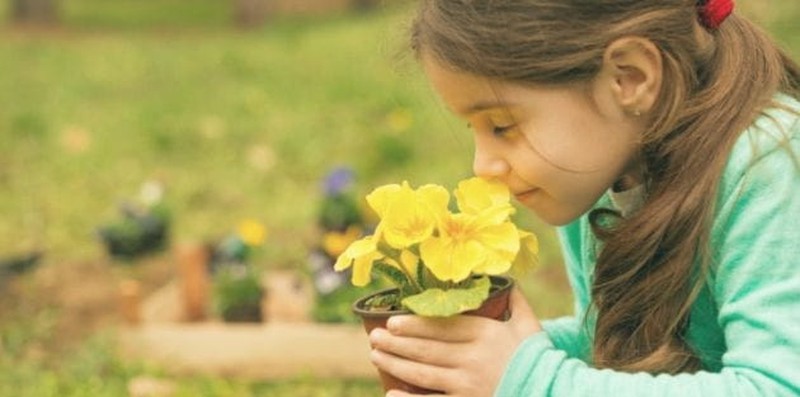 The Painful Reality of Child Abuse
We are regularly faced with the horror and prevalence of violence against children:
The only thing more staggering than the prevalence of this violence is the acute emotional, psychological, and spiritual damage done to the children who experience it.
In light of all this, it's essential to look at Scripture and see how God feels about children and wants them to be treated.
Jesus and Children
In His ministry, Jesus showed striking interest in and love for children, often including them in His teaching, to the surprise of His disciples: "Then children were brought to him that he might lay his hands on them and pray. The disciples rebuked the people, but Jesus said, 'Let the little children come to me and do not hinder them, for to such belongs the kingdom of heaven'" (Matt 19:13–14). When the disciples came to Jesus, asking Him which one of them was going to be the greatest in Christ's kingdom, Jesus called a child to Himself (Matt. 18:2) and said, "whoever humbles himself like this child is the greatest in the kingdom of heaven" (Matt 18:4). Jesus went on, telling His followers that part of their duty is to receive little children: "Whoever receives one such child in my name receives me" (Matt. 18:5).
In Mark 10, Jesus upholds childlike faith as admirable: "Truly, I say to you, whoever does not receive the kingdom of God like a child shall not enter it" (Mark 10:15; cf. Luke 18:17).
Jesus wants his followers to honor, protect, and care for those among them who are small and vulnerable, especially children. Part of Jesus' ministry on earth involved healing children. In Mark 5:39, Jesus came into the house of a synagogue ruler whose daughter had just died. Jesus said that she was not dead but only sleeping. After they laughed at him, Jesus said to the child, "Little girl, I say to you, arise" (Mark 5:41; cf. Luke 8:54). Mark recounts what happened next: "And immediately the girl got up and began walking (for she was twelve years of age), and they were immediately overcome with amazement" (Mark 5:42). Similarly, in Mark 9, Jesus encounters a young boy who had been having demonic attacks. Jesus commanded the unclean spirit to come out of him (Mark 9:25), and the boy fell down as if he were dead. Jesus took him by the hand, and he was healed (Mark 9:27). Jesus, who calls himself "the resurrection and the life" (John 11:25), brings life and healing to children.
God's Care For Children
The tenderness and care Jesus showed for children is an expression of God's heart toward the small, the weak, and the vulnerable, as seen throughout the Old Testament.
Part of God's law, given at Mt. Sinai, was that no one should "mistreat any widow or fatherless child" (Ex. 22:22). Indeed, God is one who "executes justice for the fatherless" (Deut. 10:18) and curses anyone who perverts the justice due to orphans (Deut. 27:19). The Lord says that no one should do wrong or be violent towards innocent children and orphans (Jer. 22:3). Not only does God want his people to love and care for children, but they are called to do everything in their power to stop those who try to hurt, abuse, or oppress them: "learn to do good; seek justice, correct oppression; bring justice to the fatherless, plead the widow's cause" (Isaiah 1:17). Children are a gift from God (Ps. 127:3) and a blessing, and are to be loved, disciplined, and cared for.
Our Response
As we react to the shock and horror of violence against children, we should meditate on Jesus' love and care for children. But God's love should do more than just make us feel better—it should lead us to imitate his care for children, take action against evil like this, and pray for God's peace and salvation to cover the earth.
God is our refuge and strength, a very present help in trouble. Therefore we will not fear though the earth gives way, though the mountains be moved into the heart of the sea, its waters roar and foam, and the mountains tremble at its swelling. Selah There is a river whose streams make glad the city of God, the holy habitation of the Most High. (Psalm 46:1-4)
Almighty God, who created us in your image: Grant us grace fearlessly to contend against evil and to make no peace with oppression; and, that we may reverently use our freedom, help us to employ it in the maintenance of justice in our communities and among the nations, to the glory of your holy Name; through Jesus Christ our Lord, who lives and reigns with you and the Holy Spirit, one God, now and for ever. Amen. (Book of Common Prayer, 21)
Justin Holcomb is an Episcopal priest and theology professor at Reformed Theological Seminary and Gordon-Conwell Theological Seminary. He wrote On the Grace of God, Know the Creeds and Councils, and Know the Heretics. Justin also co-authored with his wife, Lindsey, Is It My Fault? and Rid of My Disgrace. You can find him on Facebook, Twitter, and at JustinHolcomb.com.