We have all grown up with the idea that there are some things we cannot do until we reach a certain age. We can't drink alcohol until we are 21.
We can't vote until we are 18, which was actually also 21 until 1971. We can't get our driver's license until 16, and in most states, can't even get a permit to learn to drive until we are 15.
The list goes on. We can't sign a binding, legal contract until 18, considered the age where we are no longer "minors," but considered adults.
The Fair Labor Standards Act sets the minimum age for employment in non-agricultural jobs at 14 — and restricts the hours youth under the age of 16 may work.
Today, there are a great many other discussions, which seem to be rising up. At what age can a child get medical treatment without a parent's knowledge or consent?
This question applies to major issues, such as abortions, vaccinations, and now even gender transitioning and hormonal treatment.
Those arguments, with their political overtones, will rage on for some time, of this, we can be certain.
Is There an Age of Accountability in Salvation?
But what about salvation? At what age does the Bible tell us a child is old enough to decide for or against Jesus Christ — or for or against God? At what age is a child responsible for committing a sin?
After all, if we are honest, children seem to learn to lie and be disobedient at a pretty young age. At what age would a just and loving God hold a child responsible?
A Bar Mitzvah or Bat Mitzvah is the traditional "coming of age" ceremony for Jewish boys and girls when they reach the age of 13.
This marks the time when the child becomes an adult, responsible for their own actions, and can decide for themselves their religious beliefs.
Of course, the Roman Catholic church believes that infant baptism is required for the absolution of original sin, then they can receive "first communion" at age seven.
Then at some point, between 11 and 16, when they are old enough to understand, these same children are asked to validate their faith through Confirmation.
Evangelicals hold that baptism must be an individual and quite personal decision at an older age. But what age is "acceptable?"
It can seem exhausting to try to keep track. But…that is usually the case whenever we attempt to apply our own rules, isn't it? Then again, what is the "rule?"
What Does the Bible Tell Us?
Bible passages such as Isaiah 7:15-16 would seem to hint that there is such a thing as an "age of accountability."
In the prophetic verses, Isaiah seems to be saying that a child will still be eating baby food when he knows right from wrong:
He will be eating curds and honey when he knows enough to reject the wrong and choose the right, for before the boy knows enough to reject the wrong and choose the right, the land of the two kings you dread will be laid waste.
Yet, this verse says nothing about at what age that child would be held accountable for knowing right from wrong.
In fact, there really is no "age of accountability" identified anywhere in Scripture. There are no guidelines for determining when any given child would cross the threshold into adulthood.
And yet, what we too often lose in this discussion is the fact that children, no matter their age, are not innocent or sinless.
Even if not old enough to commit an act of personal sin — all people, including children and even infants, are guilty of possessing an inherited sinful nature.
Even if they have not committed "sins" — or specific sinful acts — they, we, are all guilty of possessing a sinful nature.
In Psalm 51:5, David said this: "Surely I was sinful at birth, sinful from the time my mother conceived me."
On the other hand, the Bible makes clear that David believed he would once again see his first child, with Bathsheba, after death (2 Samuel 12:21-23).
This verse would seem to indicate that David was of the absolute belief that those who cannot believe will go to be with the Lord.
David said that while the child could not return to him, he would go to be with the child when that time came. Moreover, David took obvious comfort in this knowledge, as he ended his fast and began to eat.
David evidently believed he would see his baby son again — in heaven.
Of course, a baby can certainly not make a decision for, or against, the Lord — nor know right from wrong.
At what age though can that decision be made? What of those who are mentally disabled, and unable to make such discernment?
What Would a Just and Loving God Do?
The Old Testament teaches the importance of raising children to love and worship God (Deuteronomy 6:7; Proverbs 22:6). We are reminded that children are a treasured heritage from the Lord (Psalms 127:3-5).
But it is from the gospels — the words and actions of Jesus — that we discover the true nature of God's attitude toward children. We learn how gentle, kind and loving he is, as well as how passionate he is about protecting them.
And he said: "Truly I tell you, unless you change and become like little children, you will never enter the kingdom of heaven. Therefore, whoever takes the lowly position of this child is the greatest in the kingdom of heaven. And whoever welcomes one such child in my name welcomes me (Matthew 18:3-5).
But Jesus called the children to him and said, "Let the little children come to me, and do not hinder them, for the kingdom of God belongs to such as these. Truly I tell you, anyone who will not receive the kingdom of God like a little child will never enter it" (Luke 18:16-17).
"See that you do not despise one of these little ones. For I tell you that their angels in heaven always see the face of my Father in heaven" (Matthew 18:10).
What Does This Mean?
The truth of the matter is…we do not know at what age or at what point in anyone's life — child or adult — God would deem them "old enough to know better."
Yes, we see clearly the evidence of God's heart for children displayed in Jesus. And yet, we would be remiss if we did not include these words of Jesus:
"If anyone causes one of these little ones — those who believe in me — to stumble, it would be better for them to have a large millstone hung around their neck and to be drowned in the depths of the sea. (Matthew 18:6, emphasis mine).
"…those who believe in me." That would seem to mean that such children could then decide to believe.
Like so many other things, we do not know the answer — yet (1 Corinthians 13:12).
But this I know…
Our God is loving, holy, and merciful. He is a God of justice and of grace. And I trust my God to always do what is right and good. He loves us enough to call us his children. And this we are — his children.
In my heart, I believe that God applies Christ's payment for sin to those who cannot believe — to babies, to young children, even to those who are mentally disabled and incapable of understanding their need for a Savior.
And yes, I believe this even though the Bible does not specifically tell us so. It would certainly be in keeping with a God of love and mercy, and consistent with God's love of children reflected through Christ Jesus.
In these words, I have complete trust:
"For my thoughts are not your thoughts, neither are your ways my ways," declares the Lord.
"As the heavens are higher than the earth, so are my ways higher than your ways and my thoughts than your thoughts" (Isaiah 55:8-9).
For further reading:
How Are Children Gifts from God?
What Responsibility Do Parents Have in Raising Children?
Can Children Truly Understand the Bible?
Photo Credit: ©iStock/Getty Images Plus/Liderina
---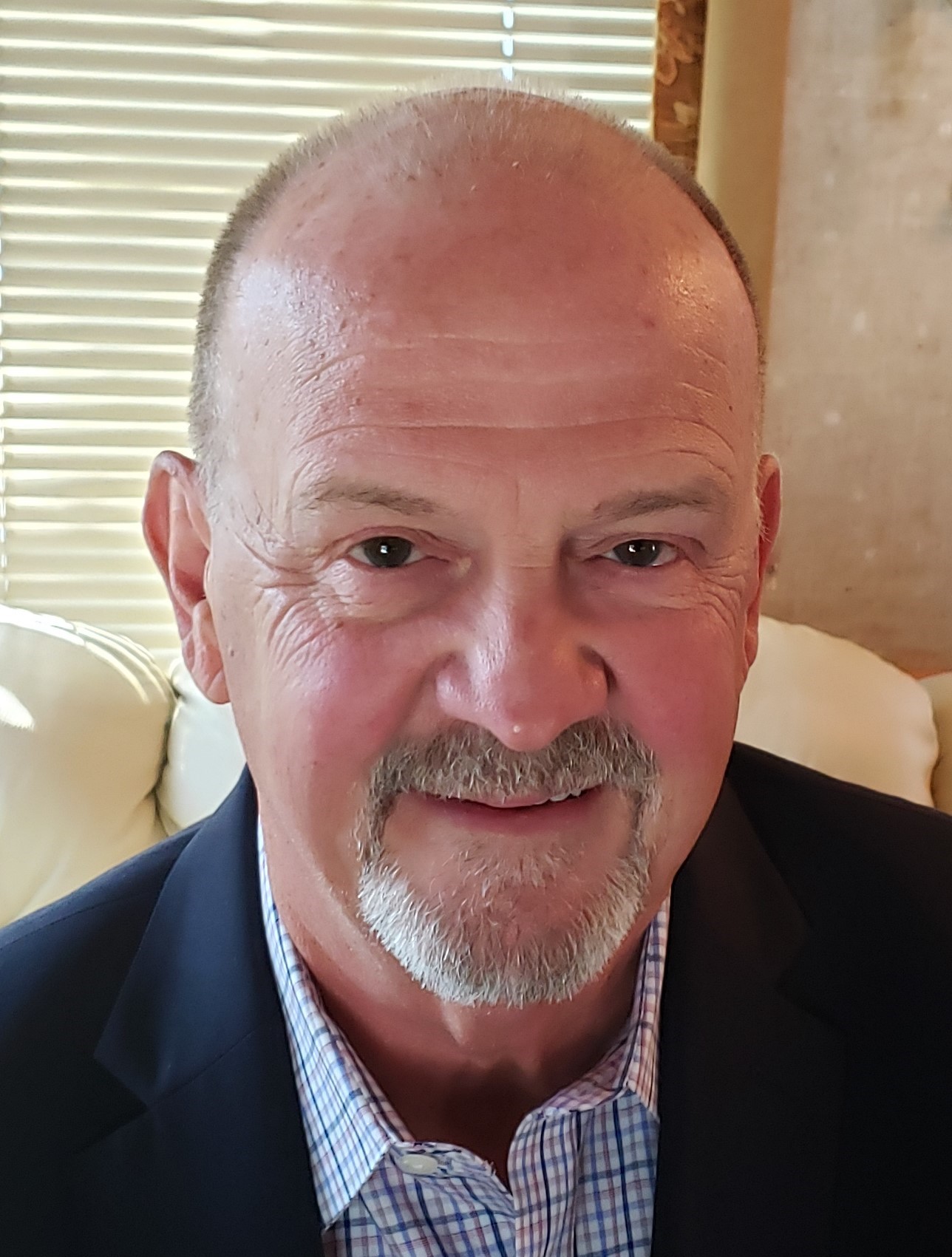 Greg Grandchamp is the author of "In Pursuit of Truth, A Journey Begins" — an easy-to-read search that answers to most common questions about Jesus Christ. Was he real? Who did he claim to be? What did he teach? Greg is an everyday guy on the same journey as everyone else — in pursuit of truth. You can reach Greg by email [email protected] and on Facebook.