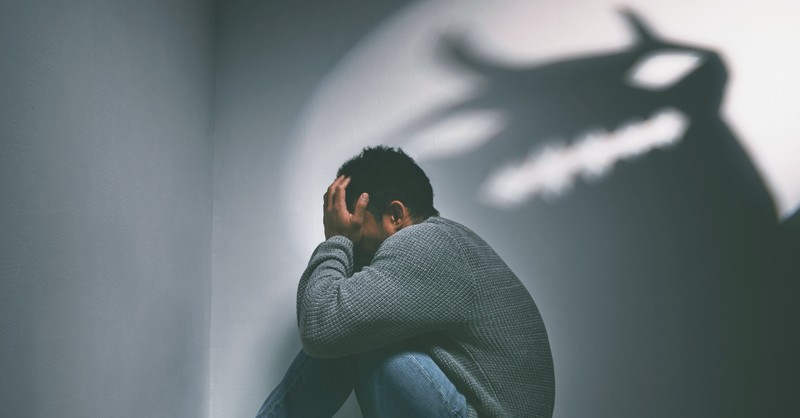 For he has rescued us from the dominion of darkness and brought us into the kingdom of the Son he loves, in whom we have redemption, the forgiveness of sins (Colossians 1:13-14).
The topic of demonic deliverance is a popular topic among many, both believers and unbelievers. The supernatural is intriguing to us all as we ponder God and the existence of angels and demons.
There are many religions that not only acknowledge demonic entities but also lay claim to performing exorcisms and rituals in order to rid an individual of demonic influence and possession.
In areas of the charismatic movement, there are beliefs and practices pertaining to deliverance ministry, with the core teaching of deliverance ministry being exclusively administered to born-again Christians.
Deliverance ministers teach that it is Christians who have indwelling demons needing to be cast out, creating levels of demonic influence not defined in Scripture. Numerous people attend deliverance meetings and personal sessions, desiring to be free of demonic attack and influence.
Currently, there is a deliverance movie being released in 2,000 theaters nationwide this week, featuring well-known charismatic deliverance ministers who are claiming to perform mass deliverance at the end of the showings.
Demons are alleged to be cast out of born-again believers while also claiming that it is demonic oppression rather than possession on display. Individuals are told they may have generational curses with demons attaching themselves to family bloodlines due to legal rights on the earth.
People are instructed to cough up demons and to renounce any ties to the demons. Mass deliverance is claimed in gatherings, and people are instructed in children's deliverance and self-deliverance.
Regarding these practices, there is a question that is to be asked and answered: is Christian deliverance ministry biblical?
Can a Christian Be Indwelt by a Demon?
When looking through the gospels, we can see that Jesus Christ cast demons out of individuals. The Greek word used to define one as demon possessed is used in 13 instances in the New Testament, and these are found exclusively in the gospels.
It is an interesting observation that in the earthly ministry of Jesus Christ, there was a heightened awareness and presence of the demonic. This seems to not be coincidental, serving in displaying Jesus as the One who sets the captives free and who had power and authority over demons and Satan.
While there are professing deliverance ministers who will claim that deliverance from demons is for the born-again believer, the New Testament is silent on the matter. In fact, we are reminded in Scripture that our battle with the demonic is from without the believer, not within.
1 John 4:4 says, "Little children, you are from God and have overcome them, for he who is in you is greater than he who is in the world."
James instructed fellow believers to submit to God and to resist the devil. In doing so, he would flee (James 4:7). The epistles are silent on the matter of instructing believers to cast demons out of fellow Christians.
At the moment of salvation, the Holy Spirit comes to indwell a believer in Christ. Ephesians 1:13 reminds us that we were sealed with the promised Holy Spirit, who is the pledge of our inheritance in Christ Jesus.
1 Corinthians 6:15-20 proclaims that a believer's body is the temple of the Holy Spirit. We are to glorify God in our bodies.
This author notes, "the conclusion can be drawn that the Holy Spirit not only resides in the spirit of the Christian but also in that same Christian's body…Paul is emphasizing in verse 20 that Christ has redeemed Christians' entire being, and thus, they are totally free to serve God."
The argument can be made that the Third Person of the Trinity, the Holy Spirit, would not cohabit with a demon in His own temple, now redeemed by Jesus Christ. Deliverance ministers appeal to Matthew 12:28,29, 43-45 as a prooftext of Christians needing deliverance.
However, it is important to note that this passage was stated before Pentecost and the sending of the Holy Spirit after Christ's ascension. Furthermore, a born-again believer is not empty, which is not the case for the person being referenced in Matthew 12.
Another point to consider is the High Priestly prayer Jesus prayed in John 17. In this passage, Jesus prayed to the Father, "Keep them from the evil one" (John 17:15).
This author notes an interesting point regarding this passage, "If this is a prayer to protect believers from simple influence or temptation, then it was a vacuous prayer that was never answered. Such would not be in harmony with the intercessory power of the second Person of the Trinity."
Is This Teaching Harmful?
The argument can be made that this type of teaching is problematic in the lack of biblical evidence for Christian deliverance from indwelling demons. The argument can also be made that this practice is spiritually harmful to those participating for various reasons.
The first is the lack of biblical discipleship regarding sanctification and sin while assigning a demon to a sinful action or hereditary/genetic illness. In deliverance ministry, there is a heavy focus on casting out demons sharing the same identified sins and works of the flesh in Scripture.
This can lead people to not be accountable for sinful behavior but rather to blame the devil for sin and to seek deliverance rather than repentance and discipleship.
There are people coming out of these types of movements whose faith has been damaged and even shipwrecked.
When a person is dealing with depression or a physical ailment, for example, and there is no evidence of change after receiving alleged deliverance ministry, further despair, and discouragement could ensue as the individual perceives the problem lies with their lack of faith and breakthrough in life.
There are those who walk away from the faith because of traumatic experiences in deliverance ministries. There are also individuals who never find peace as they go from one deliverance minister to the next, looking for freedom. What they do not realize is the freedom Christ Jesus brings to those who place their faith in Him.
What Does This Mean?
Deliverance ministry is not a practice we see outlined in Scripture. Though Jesus and the apostles cast demons out of people, we are not instructed in the Word to continue this practice, especially for born-again believers.
Colossians 1:13,14 encourages us as believers, reminding us, "he has rescued us from the dominion of darkness and brought us into the kingdom of the Son he loves, in whom we have redemption, the forgiveness of sins."
As Christians, we do not need demons cast out of us. We have been delivered by Christ, and we have been reconciled to the Father. We are no longer under the tyranny of the devil. We are ruled by Jesus Christ.
What good news do we have if after receiving Christ as our Lord and Savior we can be indwelt by demons? The Holy Spirit is strong enough to deliver us from any indwelling demon at the moment of salvation.
Understanding progressive sanctification and submitting to proper biblical discipleship is vital in the life of a believer in Christ. God has given us His Spirit and His Word. We need not be fearful of indwelling demons. We rejoice in the Lord for freedom and peace that only He can provide.
For further reading:
What Does the Bible Say about Demons?
Photo Credit: ©iStock/Getty Images Plus/PeopleImages
---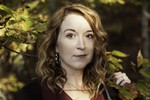 Dawn Hill is a Christian blogger known as The Lovesick Scribe and the host of The Lovesick Scribe Podcast. She is passionate about sharing the truth and pointing others back to Jesus Christ through the written Word as the standard of authority for Christian living and instruction while being led by the Holy Spirit into maturity. She is the author of NonProphet Woke: The Reformation of a Modern-Day Disciple. She is a wife to Nicholas and a mother to Anabel and Ephraim. You can follow her on Facebook and Instagram.