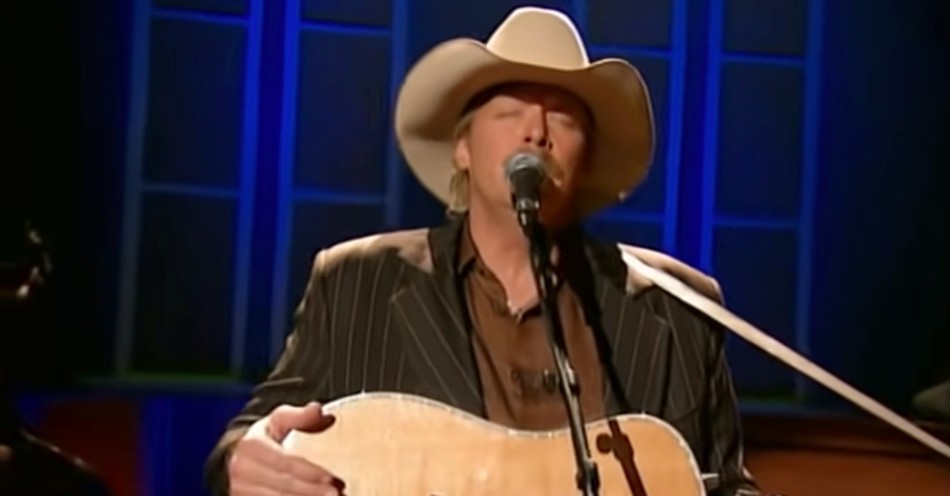 Country legend Alan Jackson reminds us to trust God with this beautiful rendition of 'Turn Your Eyes Upon Jesus.' When your soul is weary and it feels as if you can go on no longer, put your faith in the Lord.
"O soul, are you weary and troubled?
No light in the darkness you see?
There's light for a look at the Savior,
And life more abundant and free!"
'Turn Your Eyes Upon Jesus' is also known as 'The Heavenly Vision.' It is a hymn written by Helen Howarth Lemmel in 1918. It was inspired by a pamphlet entitled Focused, written by the missionary Isabella Lilias Trotter.
Now, decades later, this worship song has become a beloved classic that continues to touch hearts all around the world.
"Turn your eyes upon Jesus,
Look full in His wonderful face,
And the things of earth will grow strangely dim,
In the light of His glory and grace."
Country superstar Alan Jackson reminds us of the glory of God as he performs the classic hymn 'Turn Your Eyes Upon Jesus.' In times of turmoil, it is so important to remember that the Lord is always by our side and He is in control. Who else is singing along to this beloved hymn right now?
All of our earthly worries will fade away when we trust in God. The Lord is our true leader and we should always look to him for our guidance and strength.
I'm so glad Alan Jackson is professing this to the world. Amen!