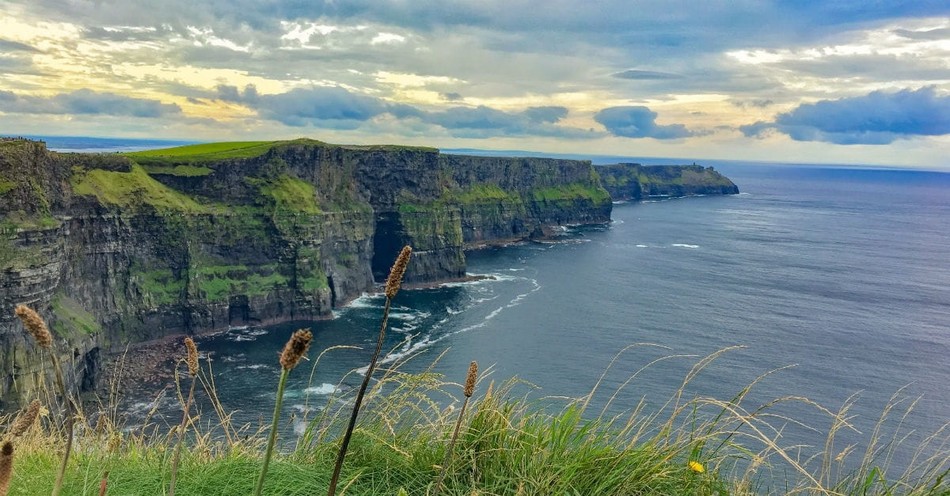 You have to check out this fun video of 3 singing Irish men entertaining a crowd in the airport during a flight delay! The scene will bring a smile to your face!
"So, this is what happened," reads the caption of the YouTube video. "The three of us came into the airport and the flight was delayed by nearly two hours. We could tell that everyone was a little bit unhappy about this and Geoff (the banjo player in the video) suggested that we play a bit of the Galway girl, (this song is called The Galway Girl), in a music session. He played a set of traditional Irish dance tunes on the banjo and I (Daoiri Farrell) backed him on the Bouzouki. Robbie Walsh (Bodhran Player) then joined us and we had the attention of everyone in the room immediately. I then proceeded to sing a song. I picked one that I thought everyone would know, The Galway Girl. It went down really well. By this stage my dad had the Canon out and here is the video footage he took."
As you look around the happy and lively scene, you can see people all around the room clapping and singing along with smiles all across their faces. These three talented musicians really used their gifts to bring joy into the space! What a great way to pass the time during a flight delay!
"I love how they are all singing together. It warms my heart to see people come together to be happy," writes someone on YouTube.
"We need more moments like this in this crazy world," comments another person online.
"This pub looks suspiciously like an airport," jokes another person.
We hope that you enjoyed watching this video of the three musical Irish men and their performance was able to make you smile today!
Photo Credit: ©iStock/Getty Images Plus/Leighton Smith