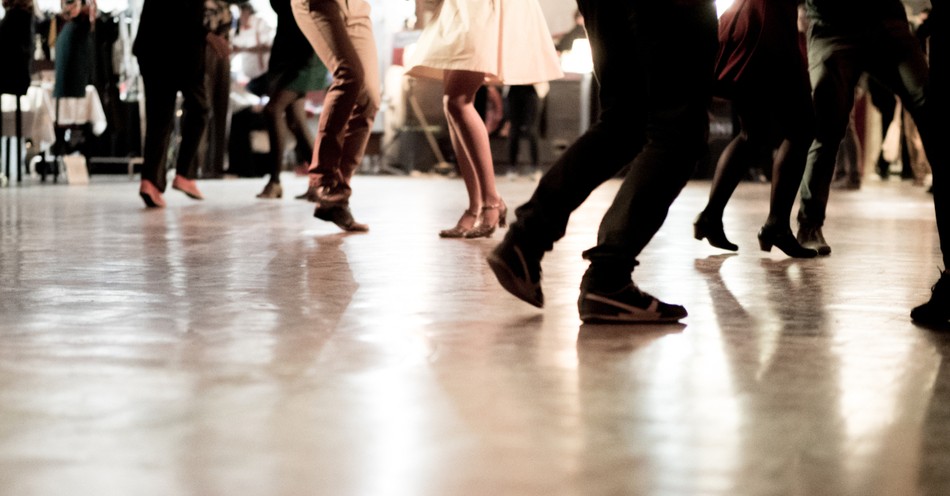 Take a step back in time as Patrick Swayze and his wife share a flawless dance to Whitney Houston's 'All The Man That I Need.'
Patrick Swayze was an award-winning actor, singer, and dancer. He rose to fame after starring as Johnny in the 1987 smash hit, Dirty Dancing. He followed this up with numerous other hits, such as Roadhouse, Ghost, and Point Break.
Throughout his illustrious career, he received 3 Golden Globe nominations and even has a star on the Hollywood Walk Of Fame.
As showcased in Dirty Dancing, Patrick was an incredibly accomplished dancer. He studied dancing all throughout his youth and even moved to New York City for formal training at the Harkness Ballet and Joffrey Ballet.
Sadly, Patrick lost his battle with pancreatic cancer in 2009. He was just 57.
Today, we're looking back at one of his most memorable dance performances from the 1994 World Music Awards.
Patrick is center stage with his wife, Lisa Niemi, for a stunning dance routine to Whitney Houston's 'All The Man That I Need.'
Just watch as they effortlessly glide across the floor with these powerful lyrics as their soundtrack.
"He fills me up, he gives me love
More love than I've ever seen
He's all I got, he's all I got in this world
But he's all the man that I need"
Nearly 30 years later, this performance is still making waves across the internet. One viewer said, "This is so beautiful, dance is timeless, and Patrick Swayze is forever in our hearts."
Another wrote, "Whitney's angelic voice combined with the love between Patrick and his wife and their beautiful dancing literally turned me into a crybaby. I don't know why, but the emotions just hit me, and I started bawling."
What an incredible moment captured in time.
Photo Credit: ©GettyImages/rattodisabina