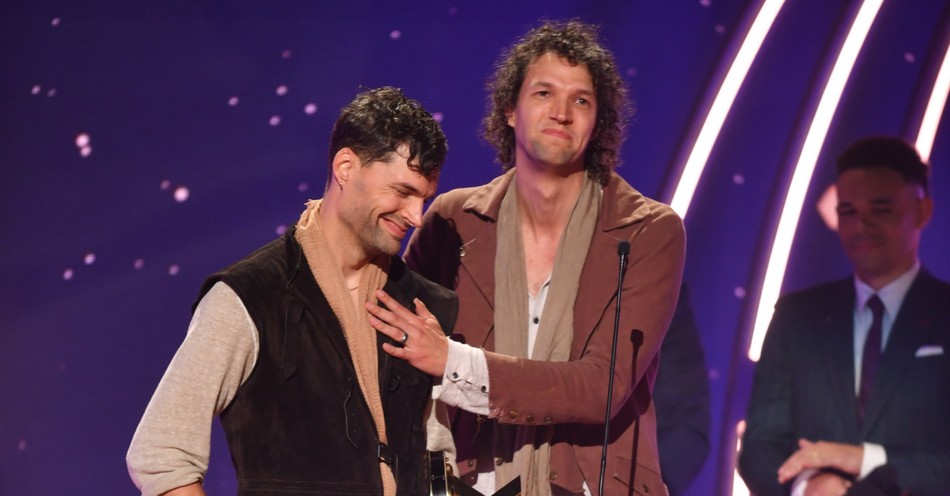 Award-winning singer and actress Jordin Sparks joins for KING & COUNTRY as they sing a powerful rendition of 'Love Me Like I Am.' As you hear these words, remember that God accepts us, despite our sins and flaws, and He welcomes us with open and loving arms.
"I am a little uneven
In need of a little more healing now
Yes I am. And I feel a little unfixable
You're nothing short of a miracle now cause somehow You're still with me"
Brothers Luke and Joel Smallbone make up the Christian duo for KING & COUNTRY. This Grammy-winning duo are known for songs such as 'God Only Knows' and 'Priceless.' They've performed for sold-out audiences all over the globe and they do it all to give praise to God's Holy Name.
Today, they are sharing the microphone with American Idol alumni Jordin Sparks for a very special performance of 'Love Me Like I Am.'
Just listen as their voices come together in beautiful praise to our King.
"Oh, I don't know how You do it
And I know I put You through it
Yeah, It's amazing that You can
Love me like I, Love me like I am"
On Instagram, the duo shared their appreciation for Jordin's contribution. "So grateful to dear Jordin🙏🏽 for using her powerful voice and soul to take the sentiment of this song beyond where we ever could've imagined."
Psalms 31:24 "Be of good courage, and he shall strengthen your heart, all you that hope in the LORD."
Photo Credit: ©Jason Davis Photography for K-LOVE Fan Awards