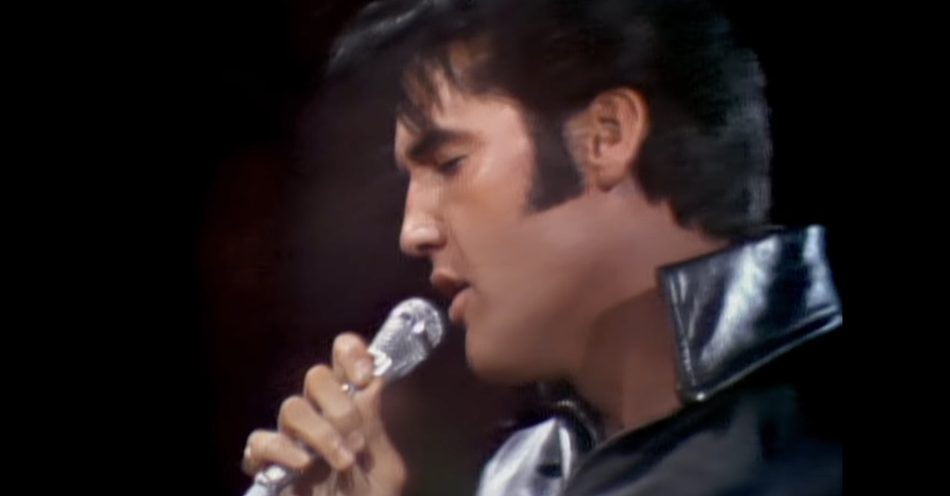 Check out this video clip of Elvis Presley performing a gospel medley featuring the songs 'Saved' and 'Up Above My Head.'
"I want to soothe my my heart, I want to ease my mind
I want to move my shoes and see what I can find
I want to stand up tall and open up my eyes
I want to reach out my hand until I'm touchin' the skies
I was a poor lost lamb in a deep dark hole
But now I've found that light that's gonna save my soul"
The king of rock-and-roll is such an incredible entertainer! And these fun and toe-tapping gospel numbers just make you want to get up and clap along to the beat!
At the start of the video, Elvis comes out clapping alongside the dancers that fill the stage. The energy is high, and the music is lively.
This gospel medley that includes 'Saved' And 'Up Above My Head' was part of a TV special from 1968 called Elvis. When it comes to the origin of these two songs, 'Up Above My Head' was first recorded in 1941 by The Southern Sons, a vocal group formed by William Langford of the Golden Gate Quartet.
And 'Saved' was written by Leiber and Stoller. It was first recorded by Rock and Roll Hall of Famer LaVern Baker in 1960, and the song is written from the perspective of someone who had lived a fast life but is then saved and is now standing on a corner preaching to the passers-by.
We hope that you enjoyed this throwback video of Elvis Presley giving a great performance of these gospel classics!
Romans 3:23-24
For all have sinned and fall short of the glory of God, and all are justified freely by his grace through the redemption that came by Christ Jesus.