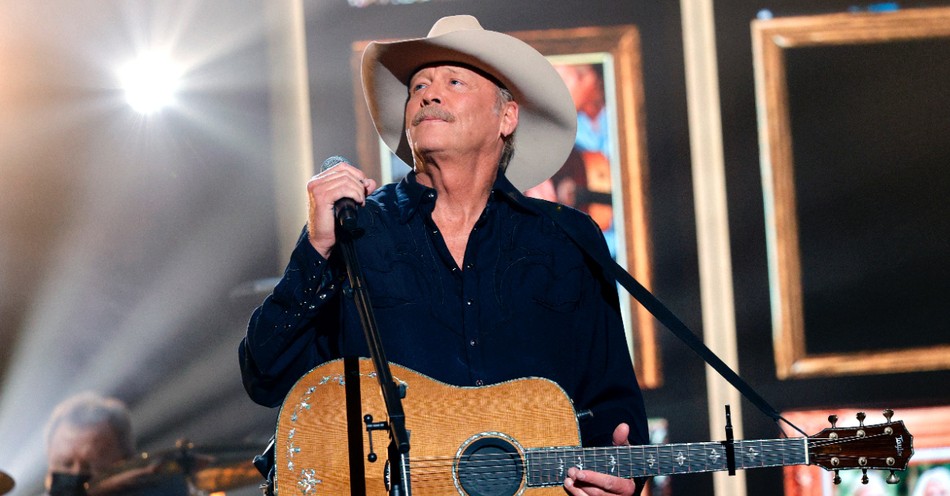 Country superstar Alan Jackson honors Loretta Lynn with an emotional performance of 'Where Her Heart Has Always Been.'
On October 4, 2022, country music icon Loretta Lynn died at the age of 90. After decades in the spotlight, Loretta truly left a lasting legacy that will continue to live on.
Now, multiple artists are coming together to celebrate the life of this amazing singer and songwriter.
"It's time to go"
Then God reached out His tender hand
And gently pulled her home with Him
And brushed away the sorrow from her soul within"
Alan Jackson is a country music icon. For decades, he has given us hit after hit, such as 'Chattahoochee' and 'Remember When.' From sold-out tours to winning almost every country music award created, Alan is truly a legend in the music industry.
Today, he is paying tribute to the late Loretta Lynn with the touching words 'Where Her Heart Has Always Been.' This song was originally written for Alan's mother, and it's an absolutely fitting tune to honor Loretta.
"And now she's dancing in the wind
With her true love again
Where her heart has always been
Where her heart has always been"
Loretta Lynn has been called the queen of country music. Her iconic songs have truly stood the test of time, and they still resonate with fans today.
This beautiful tribute is the perfect way to honor her legacy.
Romans 14:8 "For whether we live, we live to the Lord; and whether we die, we die to the Lord: whether we live therefore, or die, we are the Lord's."
Photo Credit: ©Getty Images/Jason Kempin/Staff