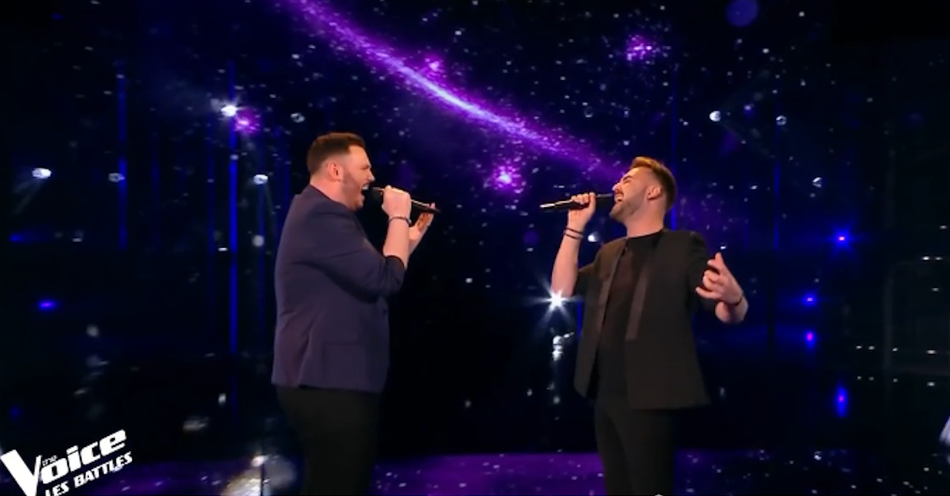 This was an incredible audition on The Voice when a "You Raise Me Up" battle duet earned a standing ovation from the judges.
As two men, Thomas and Kevin, take turns singing, it is obvious that this is going to be a difficult competition. Both young men have phenomenal voices and unique styles. As they sing, each judge looks very impressed with their individual solos.
Then, the boys take things up a notch during the key change. The judges are wowed. The two singers harmonize together beautifully. They have a powerful performance. They know when to bring power and when to pull back and sing softly. At the end of their song, the crowd cheers, and the two competitors hug. All of the judges are standing out of their chairs.
This duet reminds us that two are better than one. In life, we can easily develop a self-focused mindset. The Bible teaches us that we are called to community. Doing life with others is better for us than doing life on our own.
Each of these guys could have done great on this song alone, but there was something more powerful about them singing it together. This reminds us that we do better with others by our side. We do not have to fear letting others be a part of our lives because God has designed us for it. We can gain the richness of friendship and accountability when we invite others to do life with us.
"Two are better than one, because they have a good return for their labor: If either of them falls down, one can help the other up. But pity anyone who falls and has no one to help them up." Ecclesiastes 4:9-10
Photo Credit: ©GodTube.com