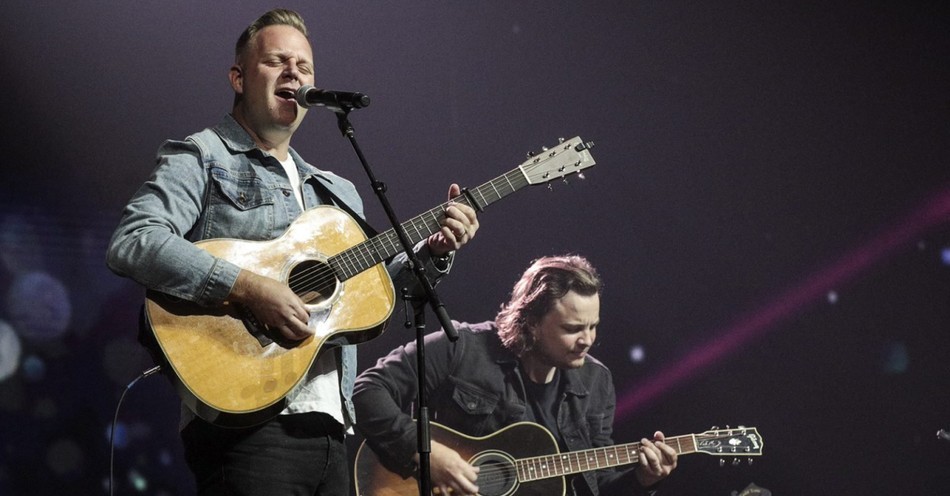 Praise the Lord and His almighty forgiveness as Matthew West, and Anne Wilson perform 'Me On Your Mind.'
As you hear these words, remember that God is always by our side, and He will never leave us.
"Just knowing You're mindful of me
Just knowing You call me Your child
It's flooding my soul with unspeakable hope
Thank You, Lord, that it's me on Your mind"
Contemporary Christian artist Matthew West has been recording worship music for over two decades. He is a Dove award-winning musician who has given us hits such as 'Forgiveness' and 'Grace Wins.'
Today, he's teaming up with rising Christian star Anne Wilson for a beautiful duet of 'Me On Your Mind.'
Just listen as their voices come together for powerful praise to our King.
"Who am I that the King of the world
Would give one single thought about my broken heart?
Who am I that the God of all grace
Wipes the tears from my face and says, "Come as you are"?"
On Instagram, Matthew shared that he has known Anne for some time. "We've been writing music together for quite a while now but never actually got the chance to release one of our songs together out into the world until now."
What a blessing to hear these two use their God-given talents to lead others in worship!
Isaiah 1:18 "Come now, and let us reason together, said the LORD: though your sins be as scarlet, they shall be as white as snow; though they be red like crimson, they shall be as wool."
Photo Credit: ©RNS/Eric Brown/Baptist Press