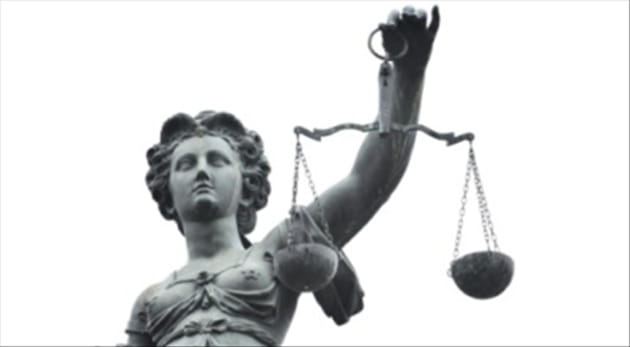 Justification.
This is an important word. Paul tells us that Christ "was delivered up for our trespasses and raised for our justification" (Romans 4:25). One who has been justified has been declared righteous. It is not that a Christian has been maderighteous, as if God does some work inside us so that we are finally worthy to be adopted in his family. It is that the believer has been declared righteous by the powerful work and will of God.
Read carefully the following definition of justification. It comes from New Hampshire Confession of Faith:
We believe that the great Gospel blessing which Christ of his fulness bestows on such as believe in Him, is Justification; that Justification consists in the pardon of sin and the promise of eternal life, on principles of righteousness; that it is bestowed not in consideration of any works of righteousness which we have done, but solely through His own redemption and righteousness, [by virtue of which faith his perfect righteousness is freely imputed to us of God;] that it brings us into a state of most blessed peace and favor with God, and secures every other blessing needful for time and eternity.
I recently read Guy Waters's little book, justification: being made right with god? It is a short treatise on the crucial topic of justification. His second chapter, "Justification Applied," reminds us that the doctrine of justification is not the stuff of dry theological textbooks but a much needed truth for everyday life.
The doctrine of justification is a most comforting doctrine. Here are five reasons why:
How familiar are you with the Bible's teaching on justification? As you can probably tell, the idea that we are declared righteous not on the basis of what we do but on the basis of what Christ did is at the heart of the Gospel. Do you know this doctrine? I'm not asking how comfortable you feel explaining it to someone else--that will come with time. I'm asking if you have truly experienced it, if you have really tasted the rest and peace and joy that come from having been justified.
Sweet as home to pilgrims weary,

Light to newly opened eyes,

Or full springs in deserts dreary,

Is the rest the cross supplies;

All who taste it

Shall to rest immortal rise.

~ joseph swain, 1792

Aaron Menikoff (PhD, The Southern Baptist Theological Seminary) is Senior Pastor of mt. vernon baptist church in Atlanta, GA. He blogs regularly at "free to serve."
---
Originally published June 12, 2012.