And it happened, when Jehudi had read three or four columns, that the king cut it with the scribe's knife and cast it into the fire that was on the hearth. (Jeremiah 36:23)
We too may be guilty of using the penknife of disregard. When we choose to believe some passages and not others and subject the Word to our own interpretive bias, we join with this heinous sin of King Jehoiakim. Men also seek to destroy the Word of God by destruction of the messengers. From the days of Jeremiah and Baruch to the Wycliffe translator Chet Bitterman in Colombia, men seek to destroy the Word by destroying those that bring it to them. Fortunately, both then and now, it's a tactic doomed to failure.
---
Living in the In-Between Times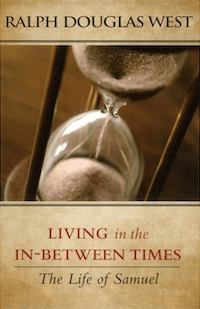 As people following Christ, we all experience stop and go, arrival and departure, life and death. We know about living in between pivotal moments. It's easy to believe that God is not at work in the ordinary. But He is! Through my book Living in the In-Between Times, you'll discover how God speaks to you, how you can respond, and the significance of decisive commitment to the will of God.