Even the youth shall faint and be weary, and the young men shall utterly fall. . . (Isaiah 40:30)
Some of you think you're tough enough to make it on your own, but there will come a time when you'll hit a wall and burn out—either physically, financially, or emotionally. But I have good news for you: When you grow weary, God doesn't dwell aloof and remote above your little world. The word of Isaiah is that the God who holds the oceans in His hands and measures the heavens with the span of His hand is the same God who gives power to you.
---
Living in the In-Between Times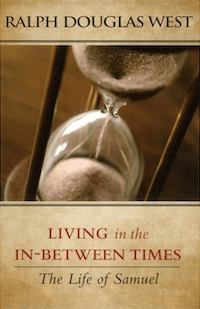 As people following Christ, we all experience stop and go, arrival and departure, life and death. We know about living in between pivotal moments. It's easy to believe that God is not at work in the ordinary. But He is! Through my book Living in the In-Between Times, you'll discover how God speaks to you, how you can respond, and the significance of decisive commitment to the will of God.