"To whom then will you liken Me, or to whom shall I be equal? says the Holy One." (Isaiah 40:25)
This series of questions posed by the prophet is meant to catch our attention and cause us to ponder. Humanly, the answers to these questions would be, "No one measures the heavens, no one holds the water in the hollow of his hand, no one is able to weigh the mountains in the scales, and to no one are the nations of the earth like a drop of water in a bucket." But Isaiah says there is One, the Lord God, who measures the heavens and holds the waters in the hollow of His hand. 
---
Living in the In-Between Times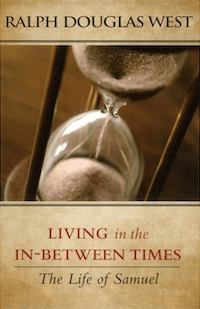 As people following Christ, we all experience stop and go, arrival and departure, life and death. We know about living in between pivotal moments. It's easy to believe that God is not at work in the ordinary. But He is! Through my book Living in the In-Between Times, you'll discover how God speaks to you, how you can respond, and the significance of decisive commitment to the will of God.