So He said to him, "What is your name?" He said, "Jacob." (Genesis 32:27)
Even though this Man knew who He was fighting, Jacob had to identify himself so that the blessing would come. The Lord always had the blessing for Jacob, but he had been waiting on him for his confession. He then gave Jacob a new name that typified His presence over the entire nation. No longer was he "Jacob the individual," but he was now "Israel the community." Today, God can give you a new identity. Regardless of where you've been, what you've done, and what you've gone through, God can take away your past and give you a prosperous future. 
---
Living in the In-Between Times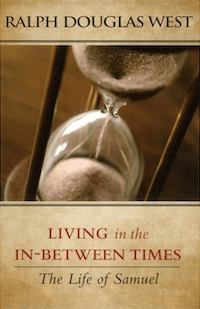 As people following Christ, we all experience stop and go, arrival and departure, life and death. We know about living in between pivotal moments. It's easy to believe that God is not at work in the ordinary. But He is! Through my book Living in the In-Between Times, you'll discover how God speaks to you, how you can respond, and the significance of decisive commitment to the will of God.