I cried out to God for help; I cried out to God to hear me. (Psalm 77:1 NIV)
The psalmist cried out dramatically, emphatically, and intensely. In the NKJV, there is a repetition of the phrase, "to God with my voice." This suggests that again and again he cried out to God. From there, he makes an emotional move by drawing vivid word pictures to portray the desperation of his laments. Within these words, there is something said about God: God Himself pulled this writer's eyelids back and all David could do was stay up, never finding sleep. 
---
Be challenged by Romans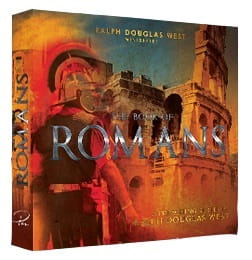 Romans doesn't let us sit still. In Romans, Paul talks about the obligation we are under to spread the truth of the Gospel and to engage with the culture around us. He talks about the journey we must make after we accept the God's gift of salvation. We are called to leave our comfortable and easy corners and spread the message of Christ's sacrifice to everyone around us, because we have been freely justified!