Moreover He said, "I am the God of your father—the God of Abraham, the God of Isaac, and the God of Jacob." (Exodus 3:6a)
To know someone's name is a powerful thing. It means that you can single them out by taking them out of the general and placing them in the specific. To know God's name is even more powerful. In the
Bible
the name of God is more than His ID or cumulative information about Him. To know God's name means to know something about His character, reputation, and ability. Indeed, we are worshipping the God who keeps His covenant, His promises, and His people.
---
Be challenged by Romans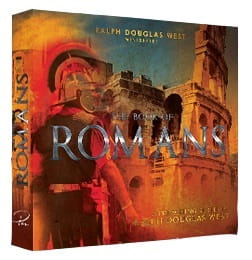 Romans doesn't let us sit still. In Romans, Paul talks about the obligation we are under to spread the truth of the Gospel and to engage with the culture around us. He talks about the journey we must make after we accept the God's gift of salvation. We are called to leave our comfortable and easy corners and spread the message of Christ's sacrifice to everyone around us, because we have been freely justified!