My soul refused to be comforted. (Psalm 77:2b)
Perhaps some of us find ourselves awake when we should find our comfort in God. Normally, when we cannot find rest and peace, it is the result of racing thoughts, caused by uncontrolled ideas and severe mood swings. We find ourselves kicking covers, tracing lines, and counting the ceiling panels. This is exactly what Psalm 77 describes—an insomniac who cannot find peace, quiet, or rest, even in God. But the psalmist offers helpful hints on how you can handle life when you become preoccupied with yourself.
---
Be challenged by Romans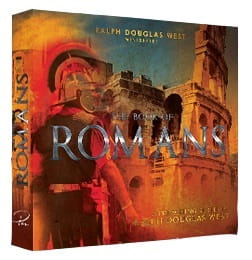 Romans doesn't let us sit still. In Romans, Paul talks about the obligation we are under to spread the truth of the Gospel and to engage with the culture around us. He talks about the journey we must make after we accept the God's gift of salvation. We are called to leave our comfortable and easy corners and spread the message of Christ's sacrifice to everyone around us, because we have been freely justified!