. . . It judges the thoughts and the attitudes of the heart. (Hebrews 4:12 NIV)
The Book of Hebrews warns us about the heart, the core of who we really are. We must not harden the heart (3:8), for it tends to stray (v. 10). Instead, God must write His law within our heart (8:10). We must draw near to God with a sincere heart (10:22), and we can do that only with a heart strengthened by His grace (13:9). God's Word sifts, scrutinizes, and exposes the impulses and secret thoughts that belong to the emotional life, as well as the designs and purposes that belong to our rational, thinking life. 
---
Living in the In-Between Times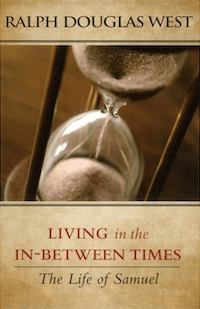 As people following Christ, we all experience stop and go, arrival and departure, life and death. We know about living in between pivotal moments. It's easy to believe that God is not at work in the ordinary. But He is! Through my book Living in the In-Between Times, you'll discover how God speaks to you, how you can respond, and the significance of decisive commitment to the will of God.