For the word of God is living and powerful . . .sharper than any double-edged sword . . . (Hebrews 4:12 NIV)
The writer of Hebrews was thinking of the Roman short sword, which was more like a dagger than a long sword. With its doubled-edged blade, this kind of sword was designed to cut both ways as it moved. If the author was writing today, he would say that the living Word of God has a slicing power that exceeds the sharpest cutting instrument, whether it's a glass tube or a diamond wheel. This Word has a cutting edge that can reach a place where even those instruments cannot go—into the deepest parts of the human soul.
---
Living in the In-Between Times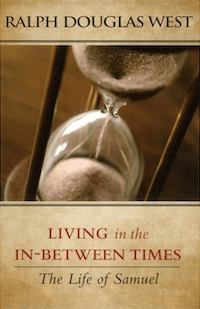 As people following Christ, we all experience stop and go, arrival and departure, life and death. We know about living in between pivotal moments. It's easy to believe that God is not at work in the ordinary. But He is! Through my book Living in the In-Between Times, you'll discover how God speaks to you, how you can respond, and the significance of decisive commitment to the will of God.