You have been born again, not of perishable seed, but of imperishable, through the living and enduring word of God. (1 Peter 1:23 NIV)
I know that God's Word is alive because it gives life. When you first encounter the Word of God, you are dead spiritually. But then it brings you to life and sustains that spiritual life within you. God's Word has an indescribable vitality that breathes, speaks, pleads, and conquers. It wrestles, smites, comforts, smiles, weeps, sings, and whispers. The eye of this book never dims. The ear of this book never deafens. Its steps never halt. There is never a wrinkle on its brow. It's always contemporary. It lives!
---
Living in the In-Between Times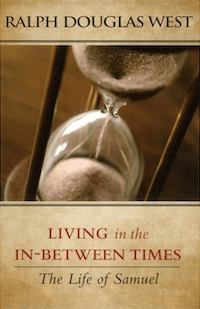 As people following Christ, we all experience stop and go, arrival and departure, life and death. We know about living in between pivotal moments. It's easy to believe that God is not at work in the ordinary. But He is! Through my book Living in the In-Between Times, you'll discover how God speaks to you, how you can respond, and the significance of decisive commitment to the will of God.