"The words I have spoken to you are spirit and they are life." (John 6:63 NIV)
The Living Word is alive because it is the Word of the Living God. God has chosen to pour His very life into His Word. It lives because Christ lives. If Christ was a dead Christ, this would also be a dead word. It would be like a fictional novel, a short story, or a textbook. But because Christ lives, this Word also lives. It lives! Just as my hand lives because it is connected to something in my chest, this book lives because it is connected to the vitality of a God who lives.
---
Living in the In-Between Times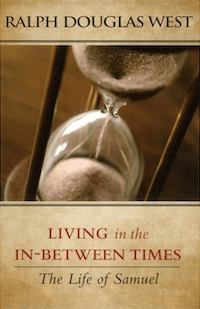 As people following Christ, we all experience stop and go, arrival and departure, life and death. We know about living in between pivotal moments. It's easy to believe that God is not at work in the ordinary. But He is! Through my book Living in the In-Between Times, you'll discover how God speaks to you, how you can respond, and the significance of decisive commitment to the will of God.