Therefore he reasoned in the synagogue with the Jews and with Gentile worshippers . . .(Acts 17:17)
Paul retreated to a place where he could disengage himself from the culture. In a culture full of idols, the synagogue was the one place where the apostle could regain his perspective and be strengthened. For the church to engage the culture, we have to disengage. We have to look away to figure out where we will go and what we will say. Then we must look up to God for assurance that everything is all right before we re-engage with the culture.
---
Living in the In-Between Times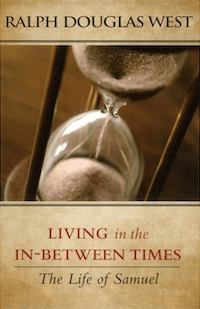 As people following Christ, we all experience stop and go, arrival and departure, life and death. We know about living in between pivotal moments. It's easy to believe that God is not at work in the ordinary. But He is! Through my book Living in the In-Between Times, you'll discover how God speaks to you, how you can respond, and the significance of decisive commitment to the will of God.