. . . not forsaking the assembling of ourselves together . . . but exhorting one another, and so much more as you see the Day approaching. (Hebrews 10:25)
One of the purposes of the Company of the Committed is gathering with faithful believers and viewing the world system from God's perspective. This is why communal prayer is so important and a time of studying the Scriptures proves to be so invaluable. Moreover, the singing of church hymns forges our
theology
and embeds solid doctrine into the fiber of our souls. The significance of fellowship encourages the faith. Upon re-engaging, we can then say something meaningful from the Lord to our godless culture.
---
Living in the In-Between Times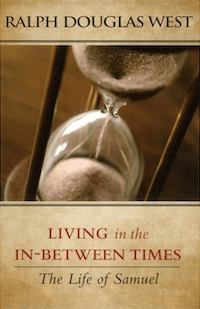 As people following Christ, we all experience stop and go, arrival and departure, life and death. We know about living in between pivotal moments. It's easy to believe that God is not at work in the ordinary. But He is! Through my book Living in the In-Between Times, you'll discover how God speaks to you, how you can respond, and the significance of decisive commitment to the will of God.