. . . I have become all things to all men, that I might by all means save some. (1 Corinthians 9:19b)
The church is straining to bring into focus what she used to believe to be one single religious dot. But the church is in the process of discovering that, whether we have studied the history of Constantine or Christendom in general, we no longer live in a monotheistic culture. Because our culture is so diverse, it causes us to look at multiple images at the same time. The challenge that we face is our ability to bring the world into focus from God's point of view. Often the church fails in this attempt.
---
Living in the In-Between Times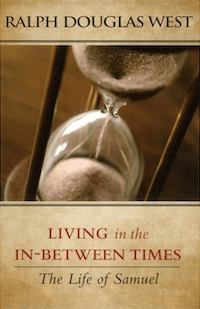 As people following Christ, we all experience stop and go, arrival and departure, life and death. We know about living in between pivotal moments. It's easy to believe that God is not at work in the ordinary. But He is! Through my book Living in the In-Between Times, you'll discover how God speaks to you, how you can respond, and the significance of decisive commitment to the will of God.