"Have mercy upon me, O God . . ." (Psalm 51:1)
Almost everyone has heard people make a plea for clemency. Some of them are silly, while others are serious. Today some say, "Lord, have mercy" flippantly, superfluously, and superficially. We say it at athletic, academic, political, social, and religious events. Yet the phrase "Lord, have mercy" is more than a linguistic filler. The clause consists of theocentric language. Regardless of the situation or circumstances, all of us someday will say those very words. Everyone will make either a public or a private confession of contrition.
---
Be challenged by Romans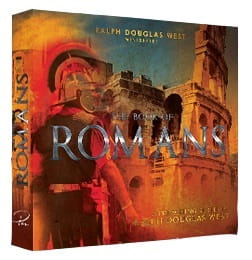 Romans doesn't let us sit still. In Romans, Paul talks about the obligation we are under to spread the truth of the Gospel and to engage with the culture around us. He talks about the journey we must make after we accept the God's gift of salvation. We are called to leave our comfortable and easy corners and spread the message of Christ's sacrifice to everyone around us, because we have been freely justified!