Where can I go from Your Spirit? Or where can I flee from Your presence? (Psalm 139:7)
God knows us through and through as we really are. But the One who knows us best and loves us the most allows us to see Him encouraging and affirming us, not judging us at every turn. Our first impulse, however, is to want to get away. David lays out before us that we may attempt to flee from God's presence. But at the end of this passage, he assures us that the only way we can flee from Him is to flee to Him. Notice what the psalmist says: there is no place of escape.
---
Be challenged by Romans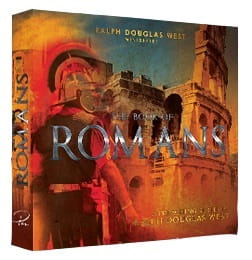 Romans doesn't let us sit still. In Romans, Paul talks about the obligation we are under to spread the truth of the Gospel and to engage with the culture around us. He talks about the journey we must make after we accept the God's gift of salvation. We are called to leave our comfortable and easy corners and spread the message of Christ's sacrifice to everyone around us, because we have been freely justified!