For the LORD is good and his love endures forever; his faithfulness continues through all generations. (Psalm 100:5 NIV)
Some of us struggle with the fact that God is really good. We are so torn up, so displaced, and so beside ourselves by what has happened to us. This begs the question, has God really been good, because of what has happened to me? Yet we are called to praise the Lord because He is good. Moreover, his love will never, ever change. Unlike human love, the faithfulness of His love is not based on some emotional whim that is here today and gone tomorrow. So, why not make today a genuine expression of joyful gratitude of God?
---
Be challenged by Romans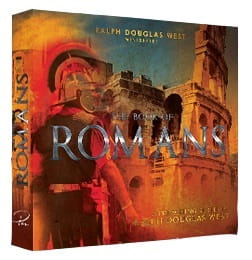 Romans doesn't let us sit still. In Romans, Paul talks about the obligation we are under to spread the truth of the Gospel and to engage with the culture around us. He talks about the journey we must make after we accept the God's gift of salvation. We are called to leave our comfortable and easy corners and spread the message of Christ's sacrifice to everyone around us, because we have been freely justified!