So he went and did according to the word of the LORD, for he went and lived by the Brook Cherith. (1 Kings 17:5 NASB) 
Elijah had to faithfully wait on God. It takes a great caliber of character to go down into the cutting canyons alone with God. For us, as for Elijah, there has to be a Cherith before there can be a Carmel. There has to be a cross before there can be a crown. There has to be death to self-aggrandizement before there can spring up an irresistible new life of power with God. Stay where God sends you until you get a new assignment. What incredible power will come to your life when you learn the fine art of waiting. 
---
Be challenged by Romans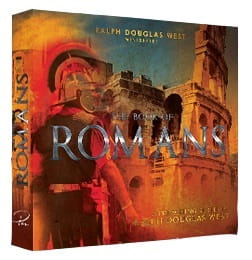 Romans doesn't let us sit still. In Romans, Paul talks about the obligation we are under to spread the truth of the Gospel and to engage with the culture around us. He talks about the journey we must make after we accept the God's gift of salvation. We are called to leave our comfortable and easy corners and spread the message of Christ's sacrifice to everyone around us, because we have been freely justified!