And if
Christ
is not risen, then our preaching is empty and your faith is also empty. (1 Corinthians 15:14)
If the
resurrection
is invalid, then the Christian message is empty and those who proclaim it are disingenuous. As Christian witnesses, we would be accused of deliberately deceiving the world by preaching a Christ who wasn't raised. Objectively we would be giving a false report of what God had done in Christ. Subjectively, we would have been sent forth by God Himself to preach and practice deceit. If Christ was not raised from the dead, we will have to stand before God's tribunal as imposters.
---
Be challenged by Romans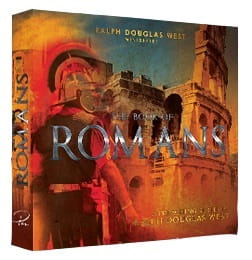 Romans doesn't let us sit still. In Romans, Paul talks about the obligation we are under to spread the truth of the Gospel and to engage with the culture around us. He talks about the journey we must make after we accept the God's gift of salvation. We are called to leave our comfortable and easy corners and spread the message of Christ's sacrifice to everyone around us, because we have been freely justified!