Man shall not live by bread alone; but man lives by every word that proceeds from the mouth of God. (Deuteronomy 8:3)
The opposite side of the coin to having a pastor who feeds the sheep is having sheep who want to be fed. This is how you can tell if you are a sheep or not: If it seems strange to you to hunger for the Word of God, you need to become a sheep. If you become a sheep, you will have a hunger for the Word of the Shepherd. A sheep has an intuitive, organic, and natural desire for the Word of God just as it is. 
---
Living in the In-Between Times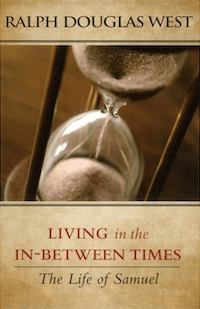 As people following Christ, we all experience stop and go, arrival and departure, life and death. We know about living in between pivotal moments. It's easy to believe that God is not at work in the ordinary. But He is! Through my book Living in the In-Between Times, you'll discover how God speaks to you, how you can respond, and the significance of decisive commitment to the will of God.