March 5
Believe in His Name
There is no other name under heaven given among men by which we must be saved.
Acts 4:12, nkjv
Although God is the Creator of us all, nowhere does the Bible say we are all His children. On the contrary, there are two conditions you and I must meet before we can be called God's children. One is that we must receive Jesus, or open the door of our hearts and invite Him to come in. The other is that we must believe in His Name.
Believing in His Name means we must be willing to commit our lives to all that He is as represented by His Name. And His Name is Lord Jesus Christ.
The qualification for being a child of God by believing on His Name means much more than just head knowledge. It is not just giving intellectual assent to the fact that the Name Lord Jesus Christ is the label attached to the Person. It means to rest in Jesus, to put all of our trust on Him alone for forgiveness and salvation.
Just Give me Jesus, (Nashville: W Publishing Group, 2000).
©2004 Anne Graham Lotz. All rights reserved.
---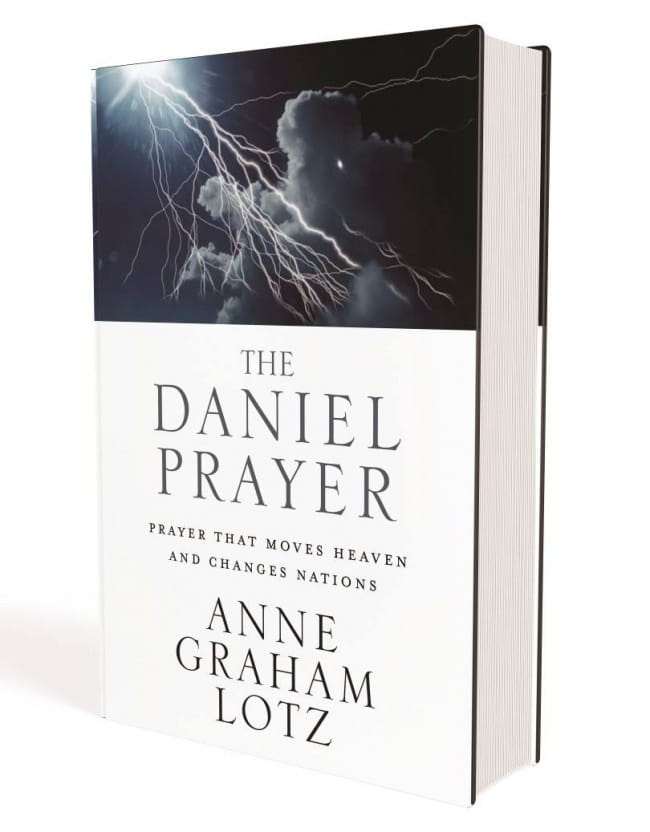 In Daniel chapter nine, Daniel poured out his heart in prayer. What happened? Heaven was moved, a nation was changed, and generations felt the impact. This is the kind of prayer that's possible for your life, and one that Anne Graham Lotz will help you understand in The Daniel Prayer. Request your copy!
For more from Anne Graham Lotz please visit AnneGrahamLotz.org.