December 5
The Light of Heaven
I am the light of the world. He who follows Me shall not walk in darkness, but have the light of life.
John 8:12, nkjv
Jesus said, "I am the light of the world," and He also said we are the light of the world. (Matt. 5:14) The sole light in Heaven will be the light that comes directly from God through Jesus Christ, and that light will be reflected in the life of each one of His children! The entire city will be saturated with the glorious light of His life, truth, righteousness, goodness, love, and peace—through you . . . and me!
Praise God! The Light of the World is the Light of Heaven!
Heaven
©2004 Anne Graham Lotz. All rights reserved.
---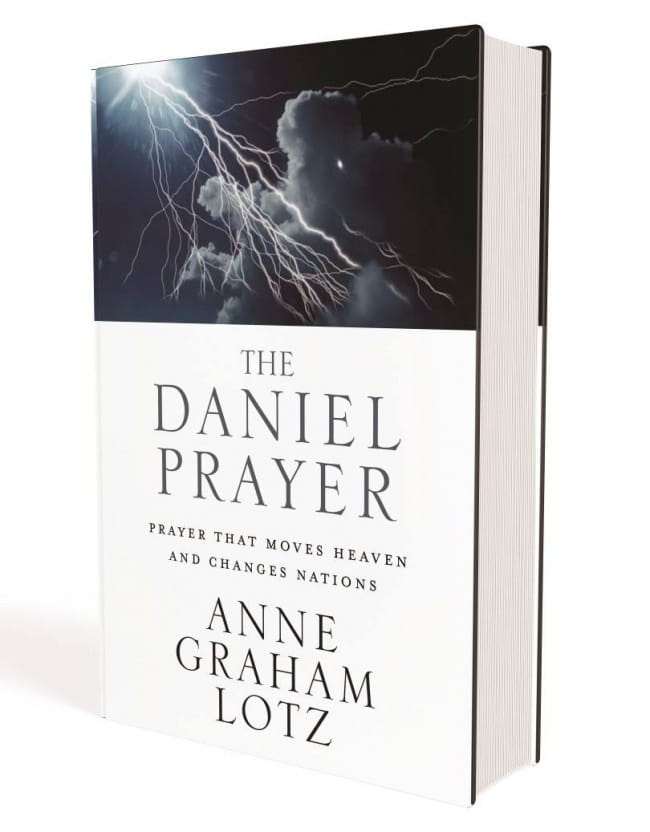 In Daniel chapter nine, Daniel poured out his heart in prayer. What happened? Heaven was moved, a nation was changed, and generations felt the impact. This is the kind of prayer that's possible for your life, and one that Anne Graham Lotz will help you understand in The Daniel Prayer.
For more from Anne Graham Lotz please visit AnneGrahamLotz.org.