February 5
Your Future Is Confirmed!
I, John, saw the holy city, . . . coming down out of heaven from God, prepared as a bride adorned for her husband.
Revelation 21:2, nkjv
Regardless of your present
          circumstances or crisis,
                    pressures or pain,
                              suffering or sorrow,
                                        failures or frustrations,
                                                  danger or disease,
                                    memories or misery,
                      temptations or trials,
                  problems or persecutions,
          burdens or brokenness,
your situation is temporary compared to eternity. And eternity is going to be spent with Jesus in His Father's house that has been lovingly prepared just for you! That's the truth! Your future has been confirmed!
My Heart's Cry, (Nashville: W Publishing, 2002).
©2004 Anne Graham Lotz. All rights reserved.
---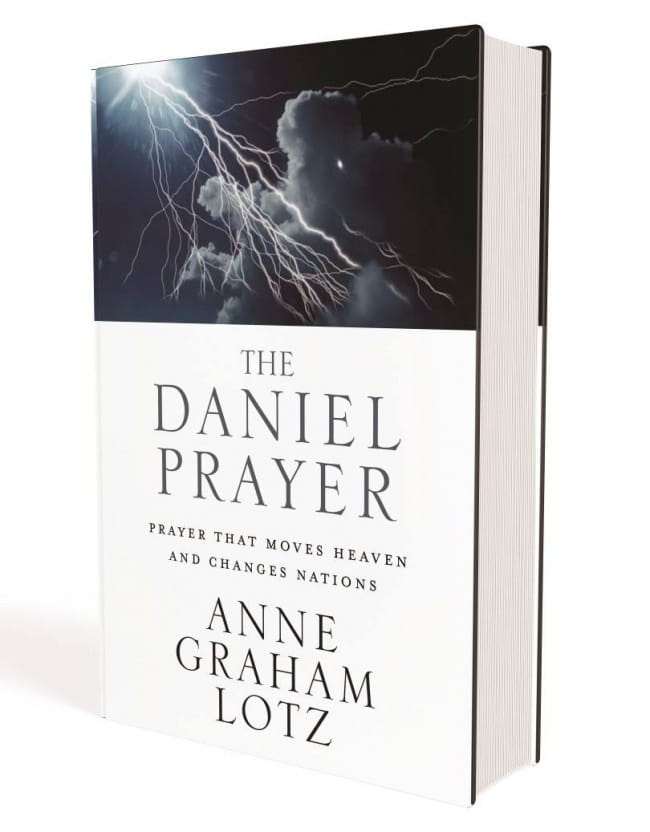 In Daniel chapter nine, Daniel poured out his heart in prayer. What happened? Heaven was moved, a nation was changed, and generations felt the impact. This is the kind of prayer that's possible for your life, and one that Anne Graham Lotz will help you understand in The Daniel Prayer. Request your copy!
For more from Anne Graham Lotz please visit AnneGrahamLotz.org.