February 3
God Loves Everyone
Whoever confesses that Jesus is the Son of God, God abides in him, and he in God.
1 John 4:15,nkjv
God loves each and every person who has ever been born into the human race! God loves:
the Eskimo living in an ice hut,
the Chinese living in a bamboo lodge,
the African living in a mud hut,
the homeless living in a cardboard box,
the Bedouin living in a tent,
the Indian living in a teepee,
the royals living in a palace,
the slum dweller living in a housing project,
God loves the whole world! God loves you! And God loves even me!
Nowhere in the Bible does it say that everyone on Planet Earth is a child of God. But the Bible does say God loves everyone on Planet Earth, and we can call God our Father when we come to Him in a personal relationship through faith in His Son.
God's Story, (Nashville: W Publishing, 1997). 
©2004 Anne Graham Lotz. All rights reserved.
---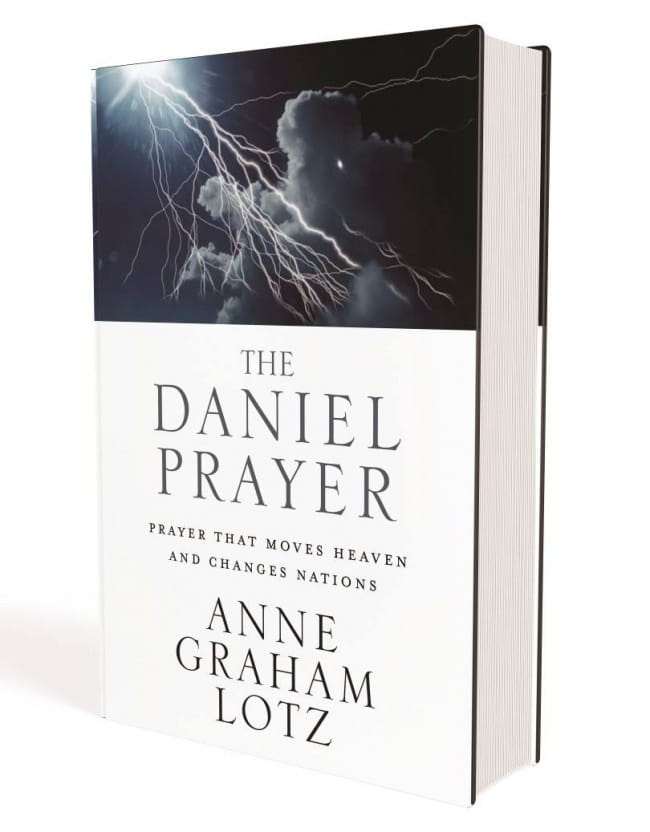 In Daniel chapter nine, Daniel poured out his heart in prayer. What happened? Heaven was moved, a nation was changed, and generations felt the impact. This is the kind of prayer that's possible for your life, and one that Anne Graham Lotz will help you understand in The Daniel Prayer. Request your copy!
For more from Anne Graham Lotz please visit AnneGrahamLotz.org.