February 19
Filled with the Spirit
Be filled with the Spirit.
Ephesians 5:18, niv
God has clearly commanded you and me to "be filled with the Spirit." But an unconfessed sin or resistance to His authority will block the "flow" of His life within us. If we do not deal with it, our spiritual lives become stagnant and we lose our attractiveness and usefulness to God. And we have nothing refreshing about us that would draw other people to Christ.
What is hindering you from being filled with the Holy Spirit? To be filled with the Holy Spirit is to be under His moment-by-moment control. He has not been given to you so that you can keep Him confined to a particular area in your life. Let Him loose! He is Lord! The amount of power you experience to live a victorious, triumphant Christian life is directly proportional to the freedom you give the Spirit to be Lord of your life!
Just Give me Jesus, (Nashville: W Publishing Group, 2000).
©2004 Anne Graham Lotz. All rights reserved.
---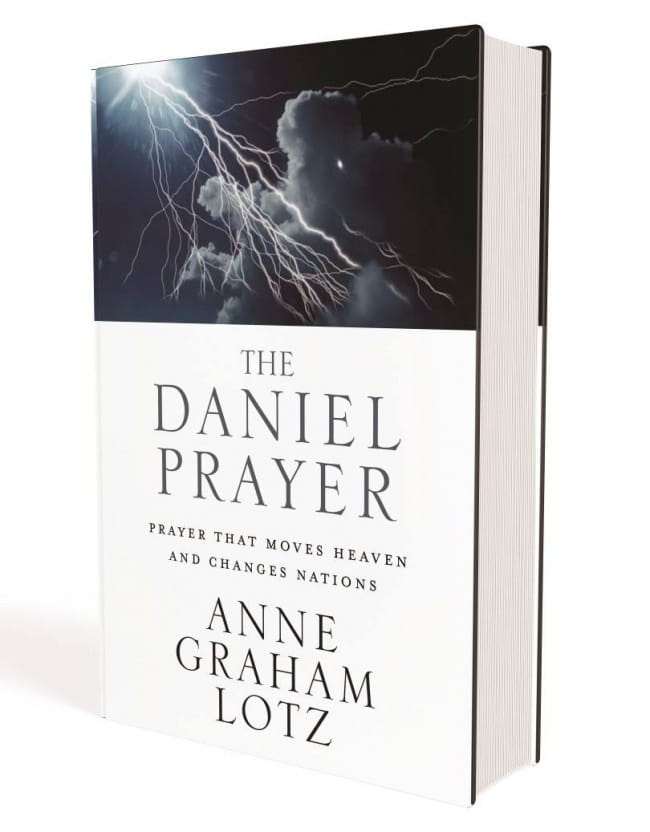 In Daniel chapter nine, Daniel poured out his heart in prayer. What happened? Heaven was moved, a nation was changed, and generations felt the impact. This is the kind of prayer that's possible for your life, and one that Anne Graham Lotz will help you understand in The Daniel Prayer. Request your copy!
For more from Anne Graham Lotz please visit AnneGrahamLotz.org.