February 13
No More Tears
God will wipe away every tear from their eyes; there shall be no more death, nor sorrow, nor crying.
Revelation 21:4, nkjv
One day, God Himself will take your face in His hands and gently wipe away your tears as He reassures you there will be no more suffering.
There will be no more . . .
suicide bombers or fiery infernos,
          broken homes or broken hearts,
                    broken lives or broken dreams. . . .
No more cancer or strokes or AIDS. . . .
No more war!
You can look forward with hope, because one day there will be no more separation, no more scars, no more suffering—no more tears at all— in My Father's House.
Heaven, (Nashville: W Publishing, 2001).
©2004 Anne Graham Lotz. All rights reserved.
---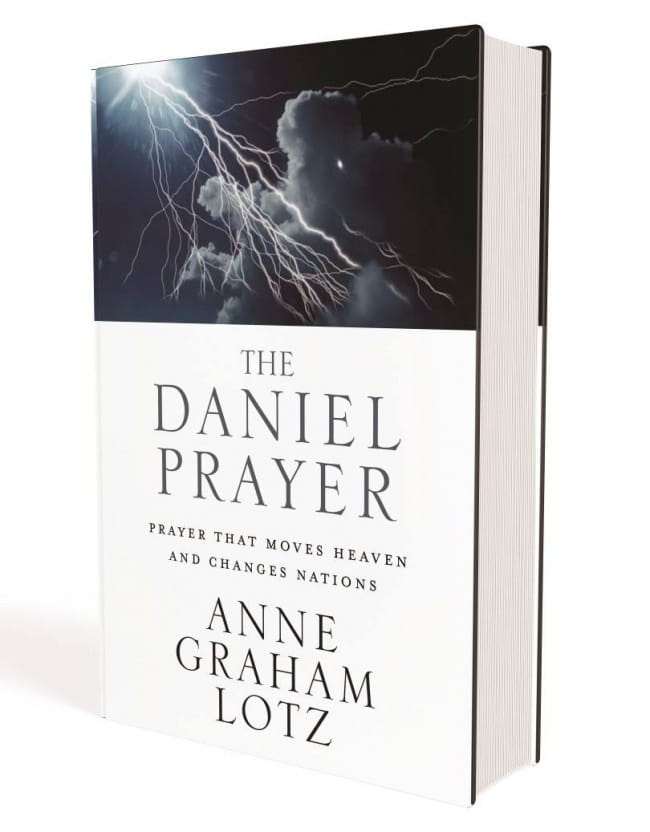 In Daniel chapter nine, Daniel poured out his heart in prayer. What happened? Heaven was moved, a nation was changed, and generations felt the impact. This is the kind of prayer that's possible for your life, and one that Anne Graham Lotz will help you understand in The Daniel Prayer. Request your copy!
For more from Anne Graham Lotz please visit AnneGrahamLotz.org.