February 10
God Knows
"I know. I know your deeds, your hard work, your perseverance."
Revelation 2:2, niv
How busy are you in Christian service? Are you involved in some type of Christian activity every day of the week? How often are you in church? More than three or four times each week?
Would Jesus say to you, as He did to the Christians at Ephesus: "I know. I know your deeds, your hard work, your perseverance." Did you think Jesus didn't know all that you are doing for Him? Did you think He doesn't see your work behind the scenes, in the kitchen, in the maintenance room, in the nursery, in the parking lot, or in the home—where no one thanks you or encourages you because no one even notices what you do? While others get the attention, the acclaim, the awards, and the affirmation, Jesus says, "I've noticed. I know. Thank you for all you are seeking to do in My Name." Would you accept His encouragement?
The Vision of His Glory, (Nashville: W Publishing Group, 1996).
©2004 Anne Graham Lotz. All rights reserved.
---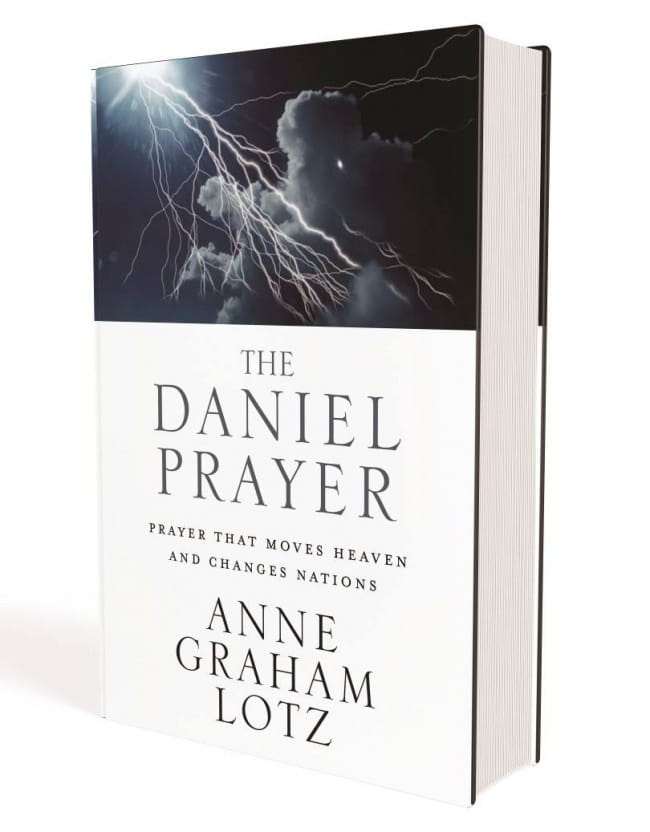 In Daniel chapter nine, Daniel poured out his heart in prayer. What happened? Heaven was moved, a nation was changed, and generations felt the impact. This is the kind of prayer that's possible for your life, and one that Anne Graham Lotz will help you understand in The Daniel Prayer. Request your copy!
For more from Anne Graham Lotz please visit AnneGrahamLotz.org.