December 15
Bearing Much Eternal Fruit
"You did not choose me, but I chose you to go and bear fruit—fruit that will last."
John 15:16, niv
Do you struggle with knowing the will of God for your life? For your marriage? For your family? For your home? Knowing God's will is not difficult—unless you are not abiding in Him. Jesus indicated that knowing His Father's will is the fruit of abiding as well as asking: "You did not choose me, but I chose you to go and bear fruit—fruit that will last. Then the Father will give you whatever you ask in my name" (15:16, niv).
God has chosen you and me for the purpose of bearing much eternal fruit—fruit in our character such as love, joy, peace, patience, kindness, goodness, faithfulness, gentleness, and self-control exhibited toward those within our own home—fruit that is simply the character of God's Son coming out in us. We are to bear much eternal fruit in our service as we lead other people to faith in Jesus Christ and help them to grow into maturity so that they in turn will produce much eternal fruit in their lives.
My Heart's Cry
©2004 Anne Graham Lotz. All rights reserved.
---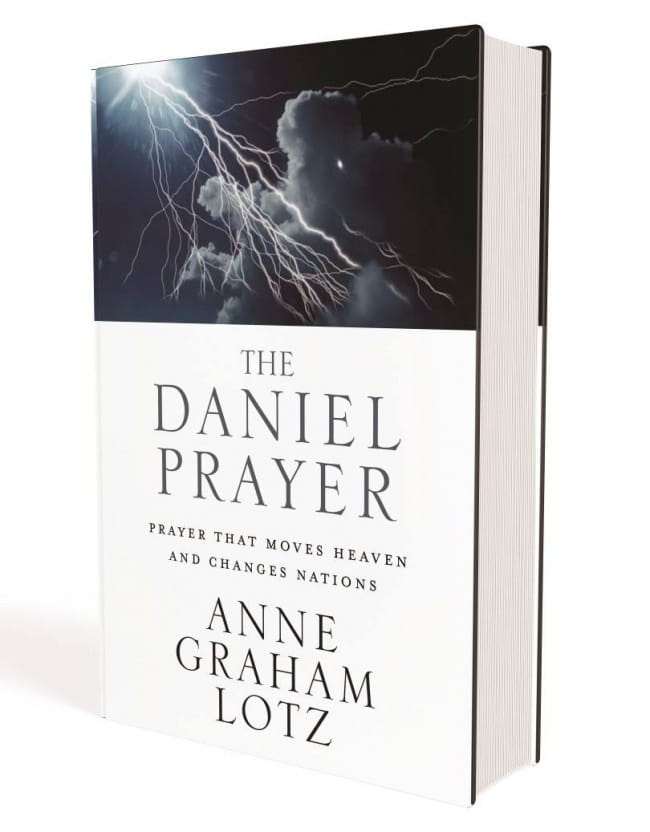 In Daniel chapter nine, Daniel poured out his heart in prayer. What happened? Heaven was moved, a nation was changed, and generations felt the impact. This is the kind of prayer that's possible for your life, and one that Anne Graham Lotz will help you understand in The Daniel Prayer.
For more from Anne Graham Lotz please visit AnneGrahamLotz.org.