Grooming Successors
By: Rick Boxx
September 20, 2014
One of the best selling business books for more than a decade has been Jim Collins Good to Great: Why Some Companies Make the Leap...And Others Don't
. Collins study of great companies discovered many leaders at the helm they labeled Level 5 Leaders.
As we examine their Level 5 Leader qualities this week, youll discover that Jesus was the original Level 5 Leader. The first quality of a Level 5 Leader is having the confidence necessary to groom their successor.
In Matthew 10:1 we read, Jesus called his twelve disciples to him and gave them authority to drive out impure spirits and to heal every disease and sickness.
1 Peter 5:2 teaches, Be shepherds of Gods flock that is under your care, watching over themnot because you must, but because you are willing, as God wants you to be; not pursuing dishonest gain, but eager to serve.
Jesus trained his disciples to carry on his work and it resulted in billions of followers. If you desire your work to carry on, begin looking for, and training, your successor.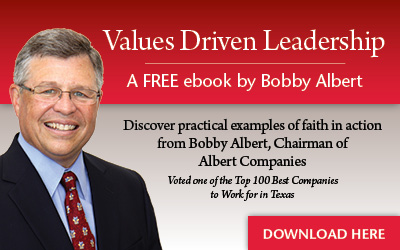 Learn more about Rick Boxx and Integrity Resource Center