The Ingredients of Excellence – Part I
By: Rick Boxx
October 2, 2012
Joshua had been warned by God to drive out of the Promised Land the wicked nations, but after two great victories the Israelites were feeling confident.
Then the Gibeonites approached the Israelites on donkeys. They convinced them that they were from a different land far away. God's people even did their due diligence by asking questions and examining their provisions, but they forgot the most important thing; they didn't ask God!
Joshua 9:14 reveals, "The men of Israel sampled their provisions but did not inquire of the Lord." It resulted in the Israelites sharing the Promised Land with the Gibeonites.
There are times when we feel our wisdom is sufficient to make a decision. Only the Lord, however, knows the deceptive hearts of others. Excellence requires asking God as well.
How well are you living out God's principles? Take the FIRE in the workplace assessment.
Rick Boxx's How to Prosper in Business without Sacrificing Integrity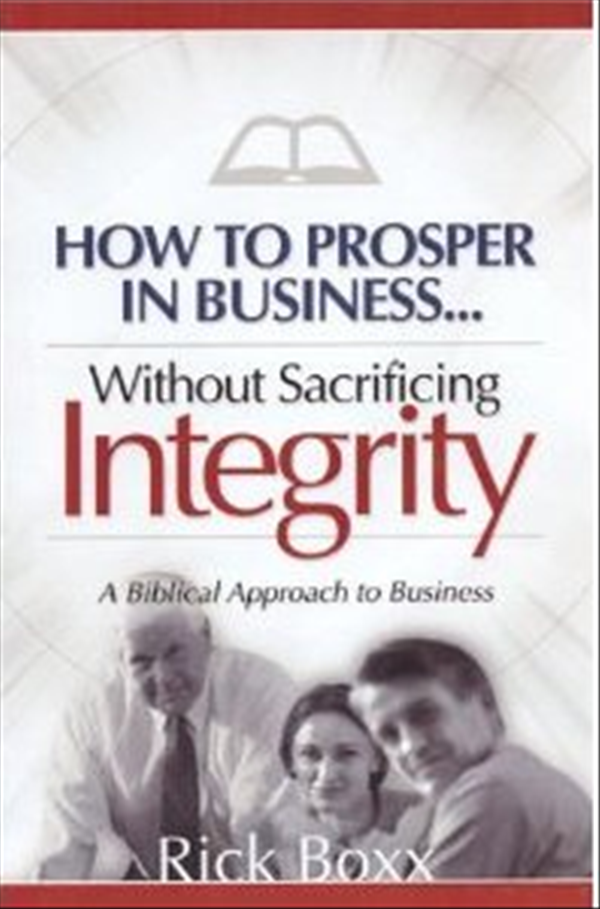 To survive long term, businesses must be profitable. You can accomplish this objective with integrity, or you can do it by whatever means you feel justifies the end, such as fraud, deceit, and ruthless business practices. Click here to purchase.
"How well are you modeling Faith, Integrity, Relationships, and Excellence in your work? Find out by taking Integrity Resource Center's free FIRE Assessment!"
Contact Rick Boxx at www.integritymoments.org, and to learn more about Integrity Resource Center go to integrityresource.org.