Relying On Our Faith
By: Rick Boxx
May 9, 2014
Sandi Krakowski, a social media expert, wrote an article for "Entrepreneur" magazine entitled, "Why Faith Belongs in Your Workplace." She boldly discussed the importance of faith and prayer in the growth of her business.
Sandi reminds her readers that many of us, when faced with a personal tragedy will turn to God in prayer. Yet, when we have a business crisis, many never consider God for their solution.
Sandi believes that bringing God into our business life actually increases our return on investment, due to the power of prayer.
Paul taught in Galatians 3:9, "So those who rely on faith are blessed along with Abraham, the man of faith."
In business, as in our personal life, relying on our faith in God comes with blessing and the power of God.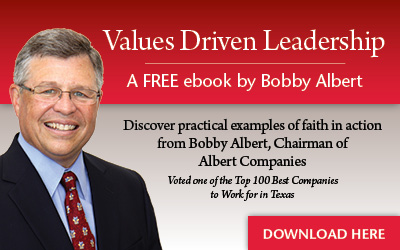 Learn more about Rick Boxx and Integrity Resource Center