Ozark Mountain Legacy
By Rick Boxx
May 6, 2011
It's rare to find an entire community that intentionally defines who they are and what they value. Branson, Missouri is an exception.
Branson's Christian leaders led their community through strategy sessions and town hall meetings. It resulted in a document called "Our Ozark Mountain Legacy." It includes their mission to "Champion Family, Faith, Friends, and Flag- Forever!" The bottom of the document boldly proclaims, "We are guided by Christian Biblical Values."
The prophet Jeremiah wrote the Jewish exiles in Jeremiah 29:7, "Seek the peace and prosperity of the city to which I have carried you into exile. Pray to the Lord for it, because if it prospers, you too will prosper."
God wants His people leading others to His ways. What are you doing for your community?
To learn more about having Rick Boxx speak to your business or at your upcoming event visit www.integrityresource.org.
Do you desire to be a spiritual leader in your workplace? Regi Campbell tells you how in practical and effective ways in his book,
About My Father's Business
By Regi Campbell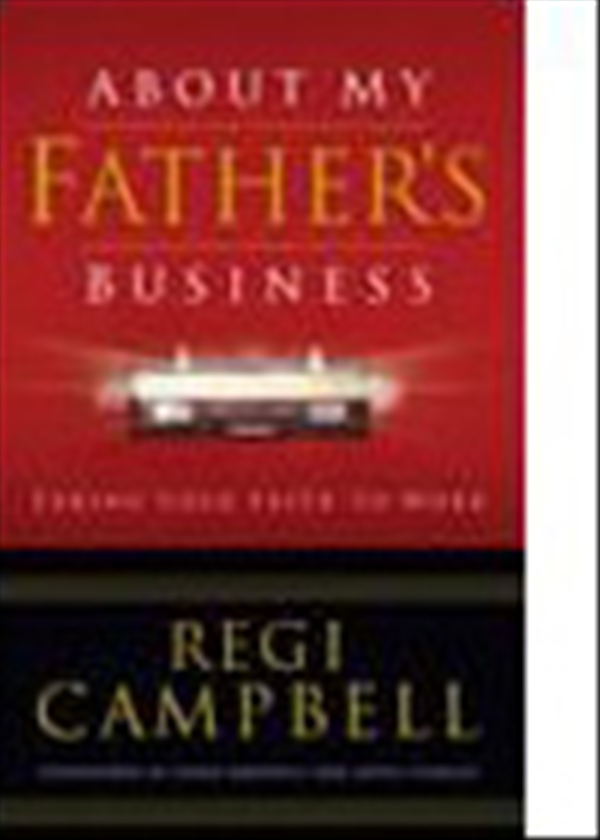 Buy this hardcover book today
For only $12!
Contact Rick Boxx at www.integritymoments.org, and to learn more about Integrity Resource Center go to integrityresource.org.