65 and Retired?
By: Rick Boxx
May 26, 2015
A survey by the Employee Benefit Research Institute revealed that our views on retirement are changing. In 1999, 72% of the people surveyed said that they expected to retire at 65 or even before.
By 2014, that number had dropped to 50%. The top two reasons cited why people want to keep working later is they want to stay active and they enjoy working.
Ecclesiastes 5:18, "Here is what I have seen to be good and fitting: to eat, to drink and enjoy oneself in all one's labor in which he toils under the sun during the few years of his life which God has given him; for this is his reward."
If your goal has been to retire at 65 or earlier, prayerfully consider if God may have a different plan.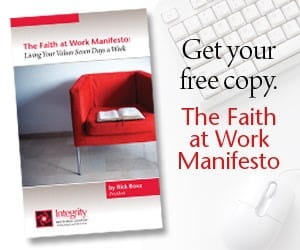 Learn more about Rick Boxx and Integrity Resource Center