Succession Planning
By Rick Boxx
May 23, 2011
King David was winding down his life when his son Adonijah decided to proclaim himself King. It would seem David hadn't communicated his intent of naming Solomon his successor with his own family or his people.
In 1 Kings 1:20 Bathsheba pleaded with King David, "My lord the king, the eyes of all Israel are on you, to learn from you who will sit on the throne of my lord the king after him."
Fortunately, before King David passed away he did publicly proclaim Solomon as King and undermined Adonijah's effort to seize the throne.
Many closely held businesses suffer due to the founder's unwillingness to determine and proclaim who is to be their successor. If you're involved in a family business be proactive and address your succession plan.
To be better equipped to work with integrity, take a look at the many great resources at www.integrityresource.org.
Do you desire to be a spiritual leader in your workplace? Regi Campbell tells you how in practical and effective ways in his book,
About My Father's Business
By Regi Campbell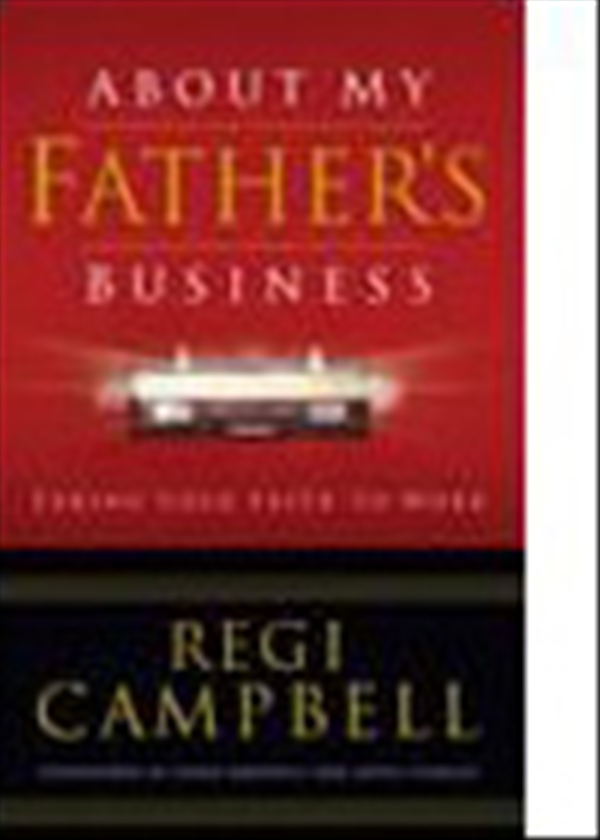 Buy this hardcover book today
For only $12!
Contact Rick Boxx at www.integritymoments.org, and to learn more about Integrity Resource Center go to integrityresource.org.