The Threat of Arrogance
By Rick Boxx
May 16, 2011
Muhtar Kent, CEO of Coca-Cola, shared a personal concern as a speaker at this year's Chick-fil-a LeaderCast event. He said that when he's asked what keeps him up at night, as a CEO responsible for hundreds of thousands of jobs, he surprisingly replied, "Arrogance."
Arrogance causes many to ignore wisdom when it's brought to their attention, and it can cause many to act foolishly.
Proverbs 8 confirms Muhtar's fears when it teaches, "I, wisdom, dwell together with prudence: I possess knowledge and discretion. To fear the Lord is to hate evil; I hate pride and arrogance, evil behavior and perverse speech."
Pride and arrogance has taken down many leaders. Mr. Kent is wise to have a healthy concern about arrogance creeping into his life.
To be better equipped to work with integrity, take a look at the many great resources at www.integrityresource.org.
Do you desire to be a spiritual leader in your workplace? Regi Campbell tells you how in practical and effective ways in his book,
About My Father's Business
By Regi Campbell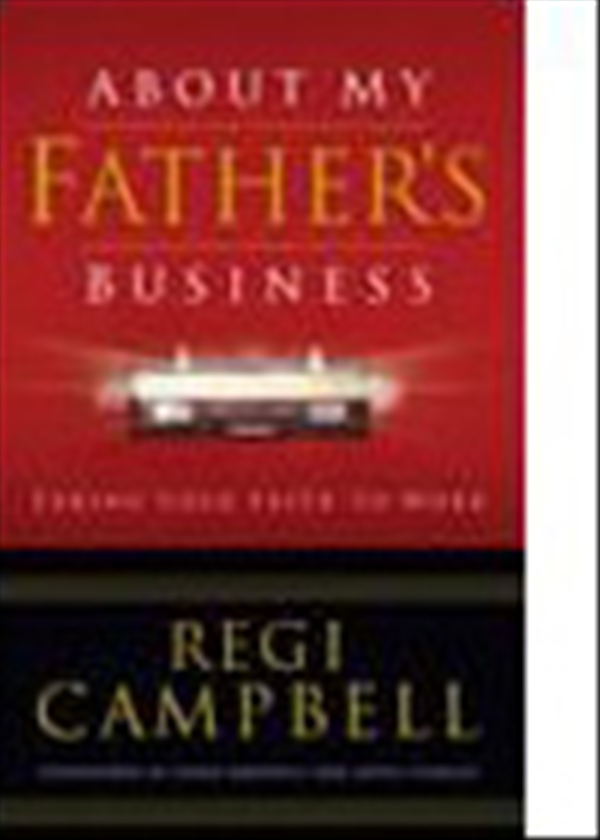 Buy this hardcover book today
For only $12!
Contact Rick Boxx at www.integritymoments.org, and to learn more about Integrity Resource Center go to integrityresource.org.