How to Receive Praise
By: Rick Boxx
March 5, 2015
On occasion, my wife, Kathy, will be with me when someone is congratulating or praising me on some accomplishment. Although I know my accomplishments are a gift from God, I still like basking in the praise that I'm receiving.
If I'm not quick to give God credit, Kathy will gracefully step in and remind all parties that it's only "by the grace of God" that I have had any successes.
Paul did the same thing for the Corinthians. In 1 Corinthians 4:7 he wrote, "For who regards you as superior? What do you have that you did not receive? And if you did receive it, why do you boast as if you had not received it?"
When you receive accolades; humbly accept the praise, but don't forget your successes come from God.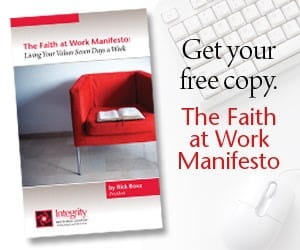 Learn more about Rick Boxx and Integrity Resource Center