Market Basket Business Lessons-Part I
By: Rick Boxx
March 10, 2015
Arthur T Demoulas, CEO of Market Basket, a Massachusetts grocery store chain, invested generously in his employees and customers. According to The Boston Globe, the other side of his family, who owned controlling interest, didn't like his generosity.
After the 2008 recession, Arthur T helped his customers by reducing prices 4%. The other side of his family fired him, gave themselves a $300 million dividend and hired new management.
The family, however, hadn't counted on the loyalty that Arthur T had garnered! The employees and customers revolted, boycotting and decimating the business, until Arthur T was reinstated.
Galatians 5:14 teaches, "For the entire law is fulfilled in keeping this one command: "Love your neighbor as yourself."
Loving your neighbor more than profits builds loyalty and pays dividends…just like it did for Arthur T.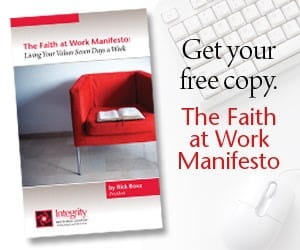 Learn more about Rick Boxx and Integrity Resource Center