An Easter Invitation
By: Rick Boxx
March 28, 2013
According to a 2008 Gallup poll, 41% of people surveyed claim to attend church somewhat regularly, but on Easter the number spikes to over 60%. Although the tradition will likely diminish as more people are raised without church, it's still a great opportunity for outreach.
If an additional 20% of the population is open the week of Easter to attending church, this leaves a great opening for Christians in the workplace. Your evangelistic efforts might have been brushed off in the past, but this week of Easter they might produce fruit.
Jesus told a parable about inviting others into the Kingdom of God. In Matthew 22:9-10 He said, "Go to the street cornersand invite to the banquet anyone you find."
This Easter take a chance. Invite your co-workers to church.
Integrity Resource Center can help train your team or consult with your organization on shaping a biblically based culture. Learn more.
Timothy Keller's Every Good Endeavor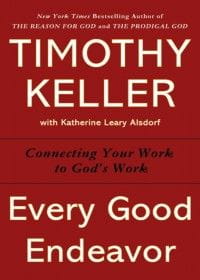 Bestselling author Timothy Keller shows how God calls each of us to express meaning and purpose through our work and careers. Purchase here.
"How well are you modeling Faith, Integrity, Relationships, and Excellence in your work? Find out by taking Integrity Resource Center's free FIRE Assessment!"
Contact Rick Boxx at www.integritymoments.org, and to learn more about Integrity Resource Center go to integrityresource.org.